»

Recipes

»

Pizza

»

HOMEMADE HOT POCKETS
HOMEMADE HOT POCKETS Recipe
Even your kids won't recognize the carrots inside so why not boost their veggie intake ?!? And for us adults, it just makes the meal more nutritious without sacrificing any of the flavor. This is definitely a great lunch paired with a side salad.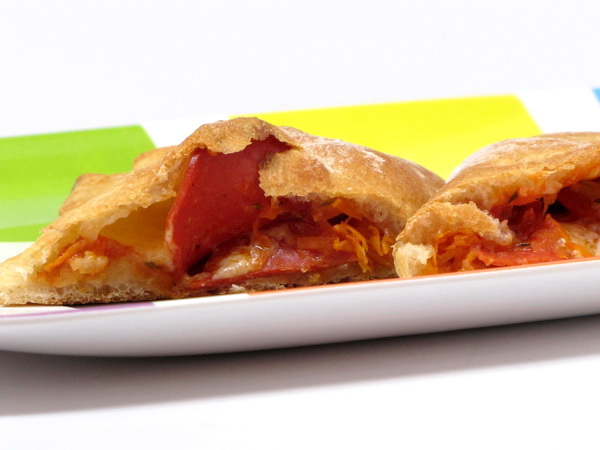 Ingredients
Pizza dough

10 Ounce

, refrigerated

¼ c pizza sauce

¼ c finely shredded carrot

Turkey

24

1 T fat free grated parmesan

Garlic powder

1 Tablespoon

1 t oregano flakes

Mozzarella cheese slice

2

, cut in half
Directions
Heat oven to 400 degrees. Roll dough into a 12x12 square and then cut into 4 equal squares. Spread 1 T sauce on each square leaving about ½ inch border then top with carrot, pepperoni, garlic powder, oregano, and cheeses and fold each in half and press edges to seal them then bake 12-15 minutes on an ungreased sheet.
* 265 calories per serving
This recipe is excerpted from the book
400 or Less - Kid Friendly Recipes
by
Aileen Figula Kiter
. To purchase this book, please visit:
Amazon.Com