»

Recipes

»

Yogurt

»

Home Made Yogurt
Home made Yogurt Recipe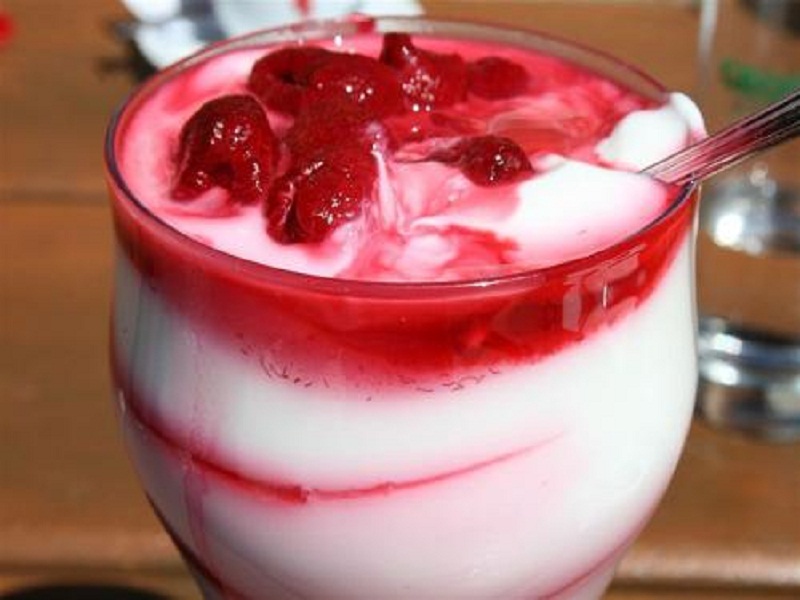 Summary
Preparation Time
5 Min
Cooking Time
5 Min
Ready In
10 Min
Difficulty Level
Very Easy
Health Index
Healthy
Servings
6
Ingredients
| | |
| --- | --- |
| | Water - 575 millilitres or 1 pint |
| | Dry Marvel - 75 grams or 3 ounces |
| | Natural yogurt - 30 millilitres or 2 level tablespoons |
Directions
GETTING READY
1. Using boiling water, rinse a yogurt maker or a wide-necked vacuum flask with boiling water to sterilizing.

MAKING
2. In a saucepan, boil water and measure 1 pint and let it cool to about 115° Fahrenheit or until lukewarm.
3. Stir in Marvel and yogurt.
4. Into the sterilized flask, pour the mixture and seal; let stand overnight or if yogurt maker is used, follow manufacturer-€™s instructions.

SERVING
5. Serve yogurt with sugar or salt or mix with fruits and enjoy.

TIPS
Always reserve 2 tablespoon of yogurt for preparing next batch of yoghurt and occasionally use commercially made yogurt.