»

Recipes

»

Cake

»

Holiday Coffee Cake
Holiday Coffee Cake Recipe
A rich and full bodied coffee cake, this recipe is a favorite at our family for winter holiday and dessert. Baked with a medley of spices including mace, this cake is a sure hit with everybody.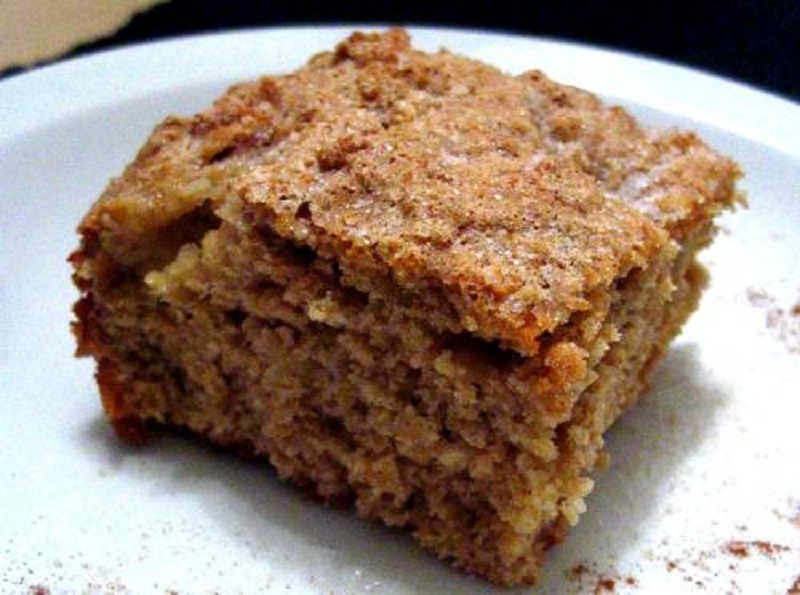 Ingredients
Flour

2 Cup (16 tbs)

, sifted

Baking powder

2 1/2 Teaspoon

Eggs

2

Shortening

2/3 Cup (16 tbs)

Sugar

2/3 Cup (16 tbs)

Milk

1/2 Cup (16 tbs)

2 strips lemon rind, 1 x 3

Salt

3/4 Teaspoon

Ground nutmeg

1/4 Teaspoon

Ground mace

1/4 Teaspoon

Raisins

1/2 Cup (16 tbs)

1/4 cup citron pieces

Blanched almonds

1/4 Cup (16 tbs)

Light corn syrup

1 Tablespoon

Red sugar
Directions
Heat oven to 350°.
Grease a 9 square pan.
Sift flour and baking powder into bowl and set aside.
Put eggs, shortening, sugar, milk, lemon rind and spices into Osterizer container, cover and process at MIX until smooth.
Stop Osterizer and add raisins, citron and almonds.
Cover and CYCLE/CHOP almonds.
Empty into flour mixture and mix well.
Spread batter in prepared pan and bake 25 to 35 minutes.
Cool cake in pan for 5 minutes, then remove and brush top with corn syrup.
Sprinkle with red sugar.