»

Recipes

»

French

»

Brioche

»

Holiday Brioche
Holiday Brioche Recipe
Holiday brioches are just perfect for the Holidays. Brioches are extremely versatile pastry and you can enjoy them in different forms. Here is a recipe to make the holiday brioches. These brioches can be enjoyed all alone or with butter and jam.
Brioche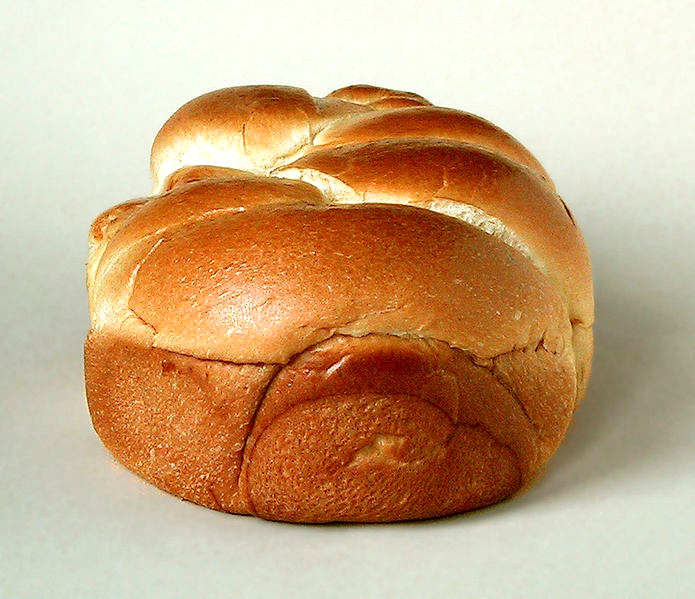 Ingredients
Egg yolks

1

Eggs

2 Small

Margarine

1/3 Cup (16 tbs)

, melted

Yeast package

1

Milk-1/2 cup, lukewarm

Salt

1/4 Teaspoon

Grand marnier

1 Tablespoon

All-purpose flour-2 1/4 cups
Directions
MAKING
1)In a 4-quart mixing bowl, mix milk and yeast and leave it for 5 minutes. Mix well.
2)Cool margarine and add to yeast mixture.
3)Then, mix in egg, egg yolks, sugar and salt. Beat until well-blended.
4)Add Grand Marnier and fold in 1 1/4 cups flour.
5)Beat for 10 minutes by hand or 3 minutes at high speed with electric mixer.
6)Add remaining flour and mix thoroughly.
7)Cover bowl with loose cloth and allow it to rise for 3 hours.
8)Stir and refrigerate overnight.
9)Take out small portion of dough to form twelve 1-inch balls and keep aside.
10)Take muffin tins and put remaining dough. Fill them 1/3 full.
11)Make deep indentation in each brioche and press reserved balls of dough in indentation.
12)Let rise until doubled in bulk.
13)Bake at 375 degrees for about 15 minutes.

SERVING
14)Serve the holiday brioches warm.