»

Recipes

»

Cake

»

Holiday Cranberry Cake
Holiday Cranberry Cake Recipe
Holiday Cranberry Coffee Cake is a tempting and absolutely delectable treat that you wont be able to resist. I loe making this yummy cake for occassions, mainly because it gies the whole family a chance to enjoy its mild and addictie flaors. Try the Holiday Cranberry Coffee Cake for yourself!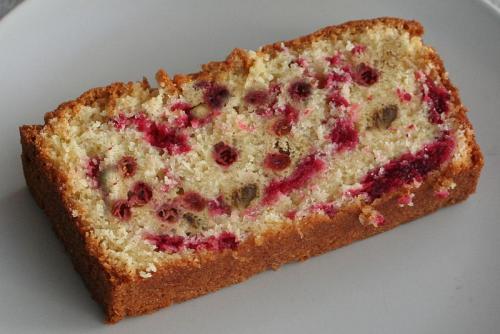 Ingredients
Whole berry cranberry sauce

8 Ounce

(1 Can)

Sugar

6 Tablespoon

, divided

Chopped nuts

1⁄4 Cup (4 tbs)

Butter/Margarine

1 Tablespoon

, melted

Buttermilk biscuit mix

2 Cup (32 tbs)

Orange juice/Apple juice

1 Cup (16 tbs)

Egg

1

Confectioners sugar

1 Cup (16 tbs)
Nutrition Facts
Serving size: Complete recipe
Calories 2567 Calories from Fat 620
% Daily Value*
Total Fat 69 g105.4%
Saturated Fat 22.3 g111.4%
Trans Fat 9 g
Cholesterol 250.9 mg
Sodium 3354.4 mg139.8%
Total Carbohydrates 463 g154.4%
Dietary Fiber 9.6 g38.6%
Sugars 290.1 g
Protein 35 g69.1%
Vitamin A 22.6% Vitamin C 207.5%
Calcium 51.3% Iron 62%
*Based on a 2000 Calorie diet
Directions
In small bowl, combine cranberry sauce, 4 tablespoons sugar, nuts and butter.
Cook at HIGH 2 minutes.
Spread into 8 or 9-inch round dish, bottom lined with wax paper.
Combine biscuit mix, juice, egg and remaining sugar; blend until smooth, about 1/2 minute.
Spoon batter over cranberry mixture.
Cover with wax paper.
Cook at LOW 8 minutes and at MEDIUM-HIGH 3 1/2 to 4 1/2 minutes, or until toothpick inserted near center comes out clean.
Let stand, uncovered, 10 minutes before inverting onto platter; carefully peel off wax paper.
Store cake, covered, until ready to serve.