»

Recipes

»

Cookie

»

Holiday Cookies!!!
Holiday Cookies!!! Recipe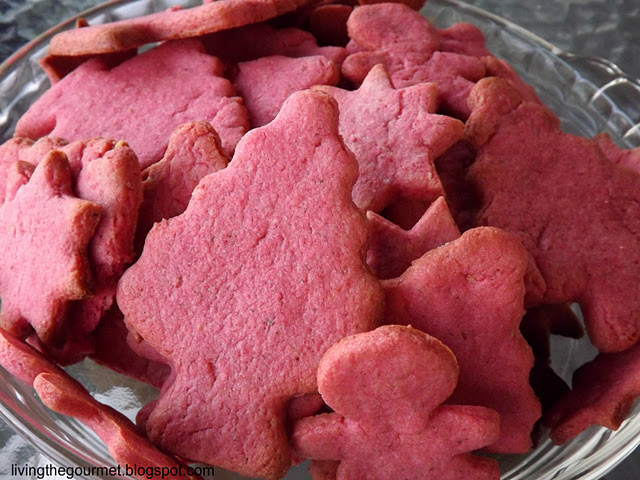 Ingredients
Flour

3 Cup (16 tbs)

, sifted

1 cup whole walnuts – ground fine in food processor

Baking powder

1 Teaspoon

Sugar

1 Cup (16 tbs)

Butter

3/4 Cup (16 tbs)

Eggs

2 Small

Vanilla

1 Teaspoon

1.4 oz. package cherry gelatin
Directions
Preheat Oven 350 degrees:

In a large bowl combine the butter and sugar and mix until smooth. Add eggs and vanilla and continue to mix on low.

Combine the baking powder with the flour and add slowly, while the mixer is on low, to the butter mixture. Add the finely chopped walnuts and the package of cherry gelatin to the batter.

Form the dough into a disc and roll out to a quarter inch thickness. Using cookie cutters form into your favorite holiday shapes.

Place cookies on parchment paper and bake 10 to 12 minutes or until slightly golden on edges.