»

Recipes

»

Herb

»

Herb Mustard
Herb Mustard Recipe
Herb Mustard is one of my favorites - it is indeed the unique tang of this dish which makes it my favorite. The Herb Mustard is quite easy to prepare too. Just check out the recipe of the rich and flavorsome Herb Mustard listed here.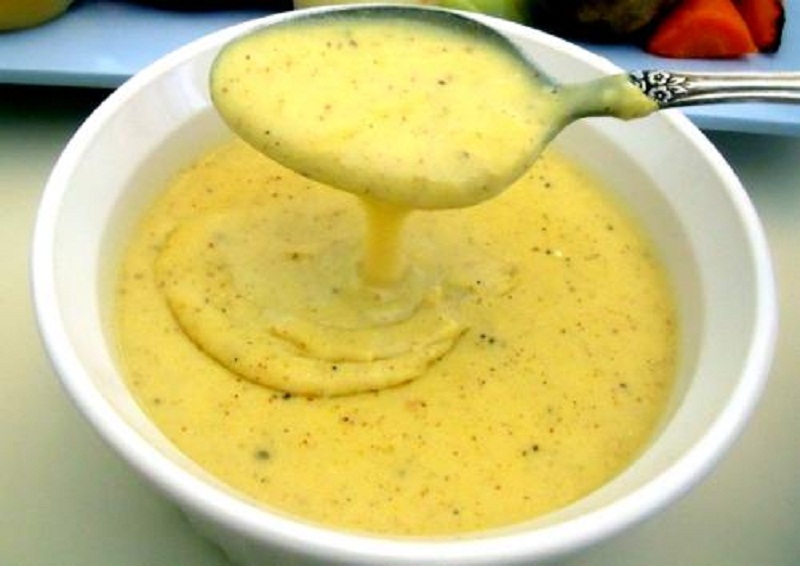 Ingredients
Prepared mustard

4 Cup (64 tbs)

, dry

Flour

4 Cup (64 tbs)

Salt

1⁄2 Cup (8 tbs)

Cider vinegar

8 Cup (128 tbs)

Garlic

3 1⁄2 Clove (17.5 gm)

, crushed

Mixed herbs

1 Cup (16 tbs)

(Use Basil/Parsley/Chives/Marjoram/Rosemary/Thyme/Sage)
Nutrition Facts
Serving size
Calories 83 Calories from Fat 11
% Daily Value*
Total Fat 1 g2%
Saturated Fat 0.09 g0.47%
Trans Fat 0 g
Cholesterol 0 mg
Sodium 1655.3 mg69%
Total Carbohydrates 13 g4.4%
Dietary Fiber 1.3 g5.4%
Sugars 0.5 g
Protein 3 g5.5%
Vitamin A 0.7% Vitamin C 1.1%
Calcium 2.4% Iron 6.8%
*Based on a 2000 Calorie diet
Directions
Mix dry ingredients.
Add vinegar.
Mix well until no lumps are left.
Let stand overnight.
Stir again and add vinegar.
Pour into glass containers.
To keep, refrigerate.
Use basil, parsley and chives generously; thyme, rosemary, sage sparingly.