»

Recipes

»

American

»

Hawaiian

»

Hawaiian Graham Cracker Cake
Hawaiian Graham Cracker Cake Recipe
Yummy goodies are so easy to make with the Graham cracker. Try this hawaiian graham cracker cake recipe and you would be amazed at what all this delicious ingredient can be converted into
Hawaiian Graham Cracker Cake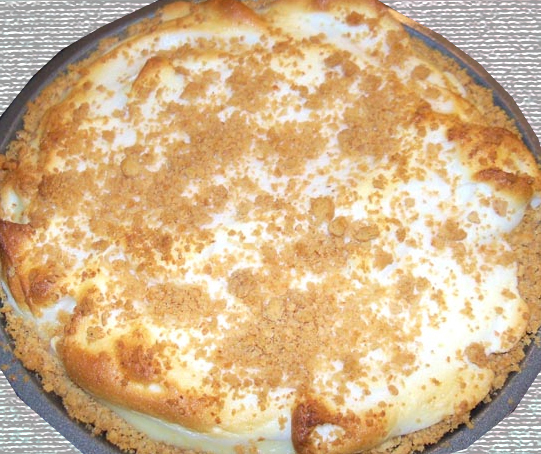 Ingredients
Butter

1⁄3 Cup (5.33 tbs)

Sugar

1 Cup (16 tbs)

Eggs

2

Graham cracker crumbs

3 Cup (48 tbs)

Milk

1 Cup (16 tbs)

Coconut

7 1⁄2 Cup (120 tbs)

Pecans

1⁄2 Cup (8 tbs)

, chopped

Baking powder

2 Teaspoon

Pineapple topping

1 Tablespoon

(as required)
Nutrition Facts
Serving size: Complete recipe
Calories 4443 Calories from Fat 2820
% Daily Value*
Total Fat 332 g510%
Saturated Fat 228 g1140.1%
Trans Fat 0 g
Cholesterol 606.8 mg
Sodium 1510.8 mg62.9%
Total Carbohydrates 367 g122.3%
Dietary Fiber 60.4 g241.6%
Sugars 269.6 g
Protein 50 g100.5%
Vitamin A 52.6% Vitamin C 37.5%
Calcium 119.4% Iron 107.1%
*Based on a 2000 Calorie diet
Directions
Cream butter and sugar together; add eggs.
Beat until fluffy.
Add crumbs, milk, coconut, nuts and baking powder, blending well.
Pour into greased 9 x 12-inch cake pan.
Bake in 350-degree oven for 25 minutes.
Remove cake from oven; let stand fqr 10 minutes.
Invert on cake plate; cool thoroughly.
Spread with Pineapple Topping.