»

Recipes

»

American

»

Hawaiian

»

Hawaiian Baked Pork
Hawaiian Baked Pork Recipe
Hawaiian Baked Pork is an amazingly easy to prepare recipe which cannot just escape your guest's attention in any party. The delicious Hawaiian Baked Pork will get you a lots of compliments for your creativity.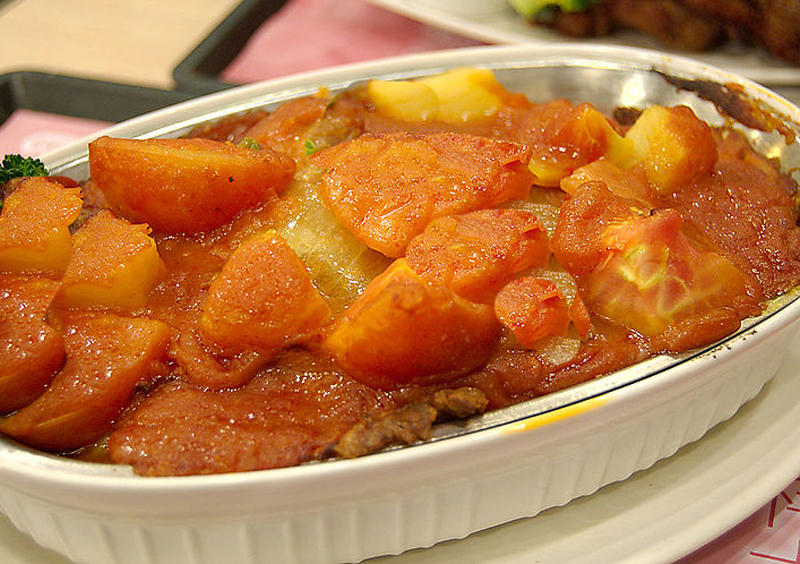 Ingredients
Pork chops

4

Pineapple

2 Cup (16 tbs)

, crushed

Sweet potatoes

3 Medium

, peeled

Brown sugar

2 Tablespoon
Directions
Place pineapple with juice in large greased baking dish.
Place sliced sweet potatoes over pineapple and sprinkle with brown sugar.
Place pork chops on top of sweet potatoes.
Bake covered 350 degrees; uncovered 450 degrees.
Image Courtesy :
http://commons.wikimedia.org/wiki/File:Baked_pork_chop_rice_from_cafe_de_coral.jpg