»

Recipes

»

Hashed Brown Potato
Hashed Brown Potato Recipe
Hashed Brown Potatoes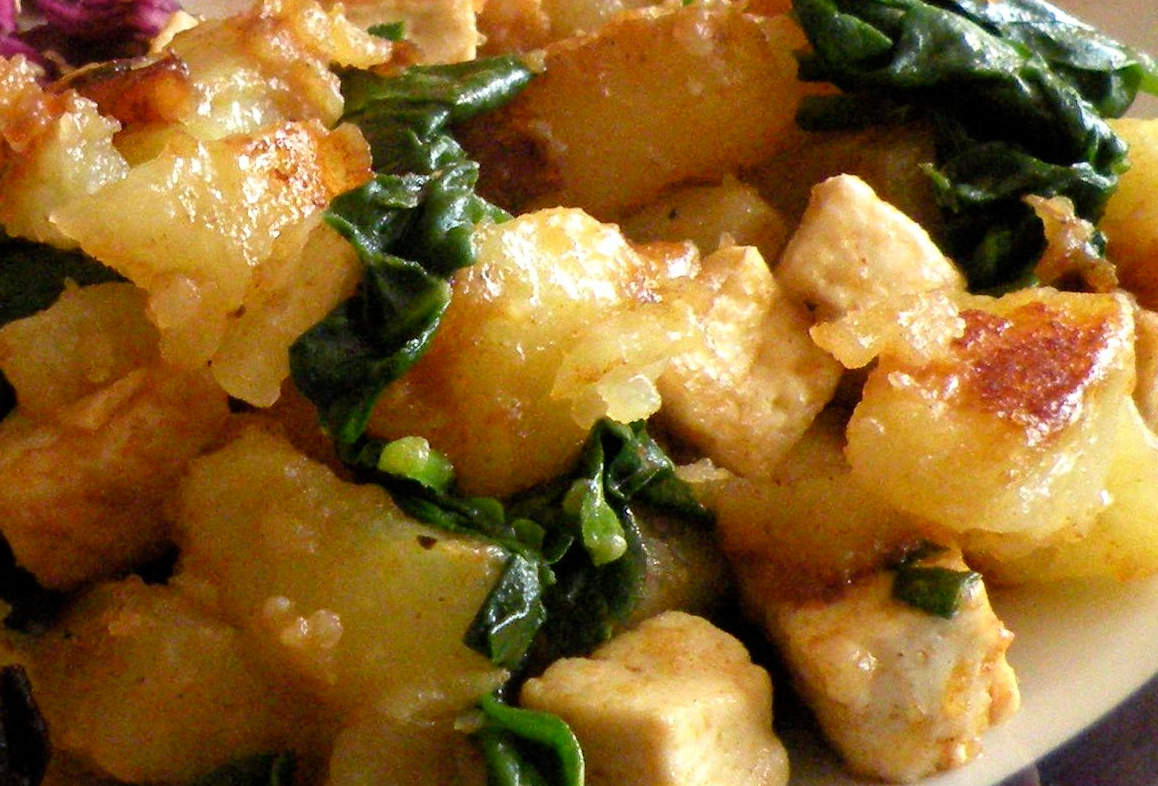 Ingredients
Potatoes

6 Large

Yellow onion

1 Medium

, boiled, peeled, and cut in 1/2" cubes

Bacon drippings/Butter /margarine /cooking oil

3 Tablespoon

Salt

1 Teaspoon

Pepper

1⁄8 Teaspoon
Nutrition Facts
Serving size
Calories 455 Calories from Fat 103
% Daily Value*
Total Fat 12 g17.7%
Saturated Fat 5.2 g25.8%
Trans Fat 0 g
Cholesterol 11.4 mg
Sodium 574.8 mg24%
Total Carbohydrates 85 g28.3%
Dietary Fiber 10.3 g41.3%
Sugars 3.5 g
Protein 9 g18.4%
Vitamin A 0.2% Vitamin C 147.3%
Calcium 5.4% Iron 19.5%
*Based on a 2000 Calorie diet
Directions
MAKING
1. In a skillet, add fat and heat over a medium high flame.
2. Add the potatoes and onions and sauté for 5 to 7 minutes until evening browned.
3. Using the back of the spoon, light flatten the potatoes to form a pancake.
4. Shake pan often so mixture doesn't stick.
5. Season with salt and pepper
6. Cut into 4 wedges and turn.
7. Brown on the other side

SERVING
8. Slide onto a plate and serve with eggs and bacon for breakfast.