»

Recipes

»

Beet

»

Harvard Beets
Harvard Beets Recipe
Harvard Beets is something I prepare quiet often at home. The dish is simply delicious and my relatives have already become prey to it. You will love this Harvard Beets recipe.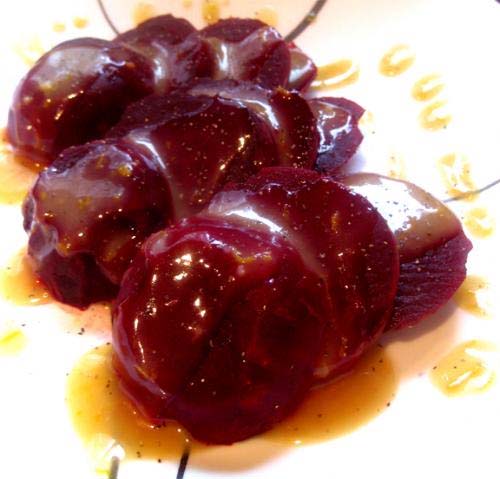 Ingredients
Cornstarch

1 1/2 Teaspoon

Sugar

2 Teaspoon

Salt

1/4 Teaspoon

Pepper

1 Dash

Water

1/3 Cup (16 tbs)

Vinegar

1 1/2 Teaspoon

Beets

1 Can (10oz)

, drained
Directions
Mix cornstarch, sugar, salt, and pepper.
Combine beet liquid and vinegar; slowly blend into cornstarch mixture.
Place over medium heat and bring to boil; boil 1 min.
Add beets and heat through.