»

Recipes

»

Beef

»

Happy-Go-Lucky Supper
Happy-Go-Lucky Supper Recipe
For the truly zestful lot, try out this unique recipe for Happy-Go-Lucky-Supper! Yes, just as the name implies, this dish is extremely easy to make and tastes just awesome!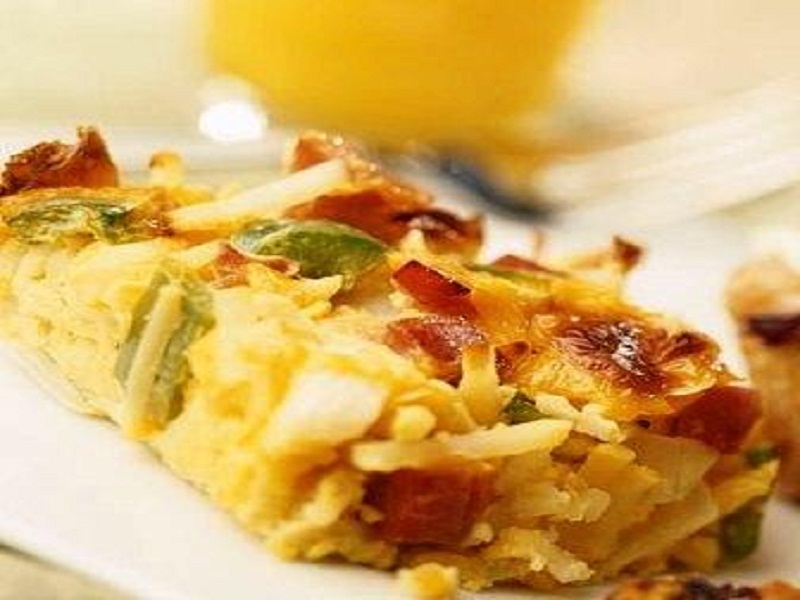 Ingredients
Carrots

4 Medium

Onion

1 Medium

Green pepper

1 Large

Condensed cream of celery soup

1⁄2 Ounce

Bouillon

2 Cup (32 tbs)

Cooked rice

2 Cup (32 tbs)

Corned beef

2 Ounce

, cubed

Pepper

1⁄8 Teaspoon

Thyme

1⁄8 Teaspoon
Nutrition Facts
Serving size
Calories 129 Calories from Fat 11
% Daily Value*
Total Fat 1 g1.8%
Saturated Fat 0.41 g2.1%
Trans Fat 0 g
Cholesterol 4.7 mg
Sodium 145.7 mg6.1%
Total Carbohydrates 26 g8.6%
Dietary Fiber 2.7 g10.8%
Sugars 4.1 g
Protein 4 g7.6%
Vitamin A 138.3% Vitamin C 48.9%
Calcium 2.8% Iron 6.6%
*Based on a 2000 Calorie diet
Directions
GETTING READY
1) Preheat oven to 350° F.
2) Cut the vegetables in thin slivers.

MAKING
3) Take a saucepan and combine in it bouillon and soup.
4) Stir until mixture becomes smooth.
5) Add the vegetables, meat, rice and seasonings.
6) Take a 3 quart casserole and turn mixture into it.
7) Cover and bake for about 45 minutes.
8) Uncover and bake for another 15 minutes.

SERVING
9) Cover and reserve in a warm oven until ready to serve.