»

Recipes

»

Course

»

Halibut Pie
Halibut Pie Recipe
Halibut Pie has a matchless taste. The halibut and eggs give the Halibut Pie a rousing taste. Halibut Pie is inspired by restaurants across the world. Must catch it.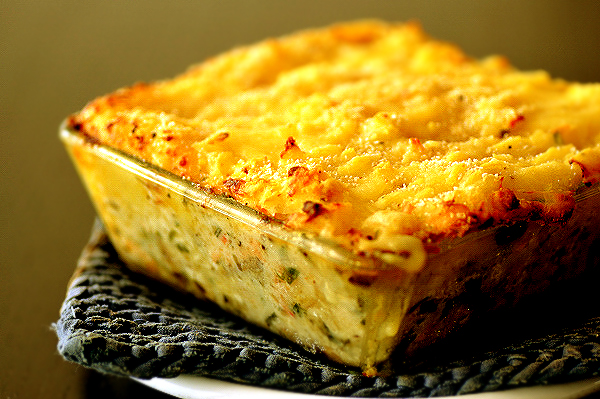 Ingredients
Halibut

2 Pound

Onion

1 Small

Butter

2 Ounce

Hard boiled eggs

2

1 raw egg

Basil, chives and parsley

Flaky pastry to cover

Salt

To Taste

Pepper

To Taste
Directions
Parboil the halibut, with the onion, and remove the flesh.
Put this in a greased pie dish, with the onion finely chopped.
Sprinkle with finely chopped basil, chives and parsley.
If liked, fennel can be substituted for these herbs.
Strain and thicken the fish liquor with butter and flour.
Moisten the ingredients of the pie dish with this sauce.
Slice the hard boiled eggs, and place them on top, dotted with a little butter.
Cover with flaky pastry.
Brush this with beaten egg yolk to gild it, and bake in a brisk oven for 30 minutes.
Both halibut and turbot steaks or collops (i.e. neat shapes) are excellent fried in deep fat, oil preferably.
Simply wash and dry your pieces, dredge with seasoned flour, dip in beaten egg and then breadcrumb them and immerse in hot fat from which a faint blue smoke is rising.
Remember with these two firm fleshed fishes, that they will take longer to cook than, say, plaice.