»

Recipes

»

European

»

Gumdrop Squares
Gumdrop Squares Recipe
Making the perfect Gumdrop Squares has never been this easy. Give this relatively quick and simple recipe a try and delight in your own homemade Gumdrop Squares!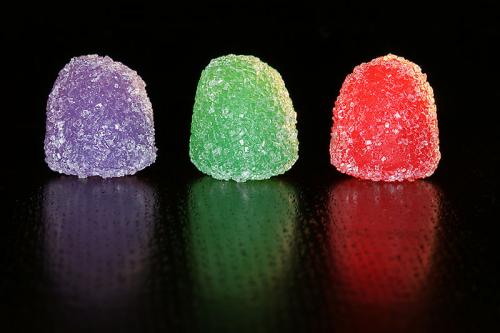 Ingredients
Eggs

2

Sugar

1 Cup (16 tbs)

Vanilla

1 Teaspoon

Flour

1 Cup (16 tbs)

, sifted

Salt

1/2 Teaspoon

1/2. cup chopped, toasted, blanched almonds

Cut up

1/2 Cup (16 tbs)
Directions
Beat eggs until foamy.
Add sugar gradually and continue beating until smooth.
Add vanilla.
Sift together flour and salt.
Stir into egg mixture and blend well.
Add almonds and gum- drops.
Spread in a well-greased and floured 9-inch-square pan.
Sprinkle extra cut up gumdrops over top.
Bake in a moderately - slow oven (325° F) 30 to 35 minutes.
Cut into squares while warm.
Cool and then remove from pan.