»

Recipes

»

Spicy Guacamole
Spicy Guacamole Recipe
Spicy Guacamole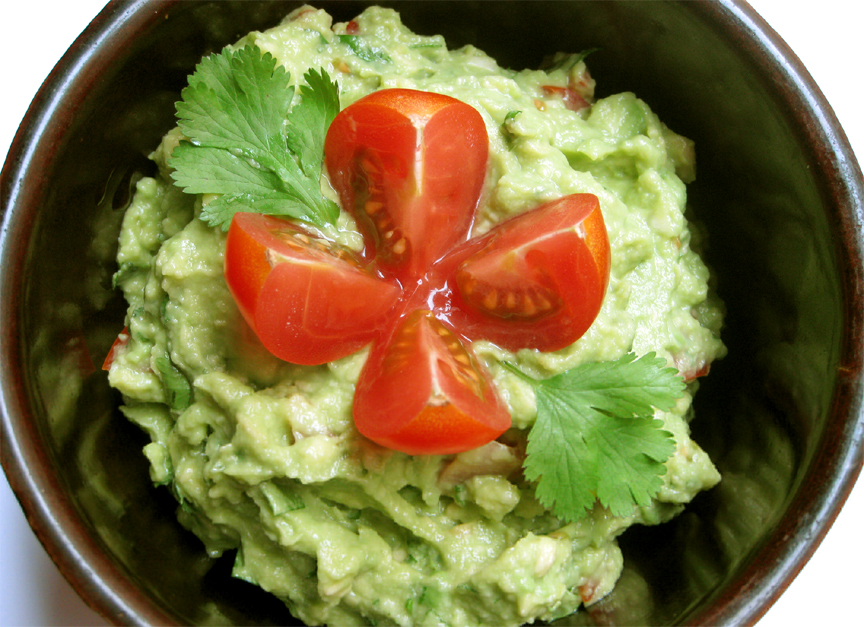 Summary
Difficulty Level
Easy
Health Index
Average
Ingredients
Ripe avocados

2 Large

Lemon juice/Lime juice

2 Tablespoon

Salt

To Taste

Chopped fresh coriander/About 1/2 teaspoon ground coriander

2 Tablespoon

(Cilantro)

Canned california green chilies/Cayenne / both / liquid hot pepper seasoning / minced hot green chiles such as jalapeno, serrano, and others

4

, rinsed, seeded, and chopped

Tortilla chips

4 Ounce
Directions
Cut avocados in half, remove pits, and scoop out pulp with a spoon; or peel.
Mash pulp coarsely with a fork while blending in lemon or lime juice.
Add salt to taste and coriander, if desired.
Add chopped chiles, cayenne, or hot pepper seasoning for a touch of heat.and onion.
Add 1 large tomato, chopped (peeled and seeded, if desired).
Blend mayonnaise into mixture for a smoother consistency.
Mix in 1 pimento, chopped.
Garnish with tomato wedges and fresh coriander (cilantro) or parsley sprigs.