»

Recipes

»

Prawn

»

Grilled Prawns
Grilled Prawns Recipe
Prawn is delicious dish from tamil nadu. Speicially great for chrismas holidya kids.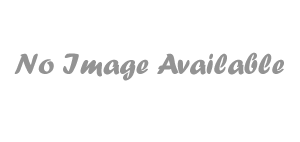 Ingredients
Prawns

16

(peeled)

Lemon juice

4 Tablespoon

Salt

To Taste

Chilli powder

1 Teaspoon

Garlic

1 Clove (5 gm)

, crushed

Brown sugar

1 Teaspoon

(heaped teaspoon)

Vegetable oil

3 Teaspoon

Chopped cilantro

2 Teaspoon

(chopped freshly)
Nutrition Facts
Serving size
Calories 352 Calories from Fat 85
% Daily Value*
Total Fat 10 g14.7%
Saturated Fat 2 g10.1%
Trans Fat 0 g
Cholesterol 656 mg
Sodium 1438.1 mg59.9%
Total Carbohydrates 7 g2.5%
Dietary Fiber 1.2 g4.7%
Sugars 3.5 g
Protein 61 g123%
Vitamin A 21.7% Vitamin C 29.2%
Calcium 1.7% Iron 2.8%
*Based on a 2000 Calorie diet
Directions
Make a slit down the back of each prawn and open out into butterflies.
In a bowl, mix together the remaining ingredients until well blended. Add the prawn, turn to coat well then leave to marinate for 1 hour.
Preheat the grill to hot.
Transfer the prawns together with their marinade, to a shallow ovenproof dish large enough to take them in one layer. Grill for 10-15 minutes, turning and basting several times during the cooking. Serve immediately.