»

Recipes

»

Pork

»

Grilled Pork Chops
Grilled Pork Chops Recipe
You'll simply love the Grilled Pork Chops from the American cusine. An easy to make side dish, the Grilled Pork Chops is one of the best recipes that you can mouth! Please let us know if you agree with us.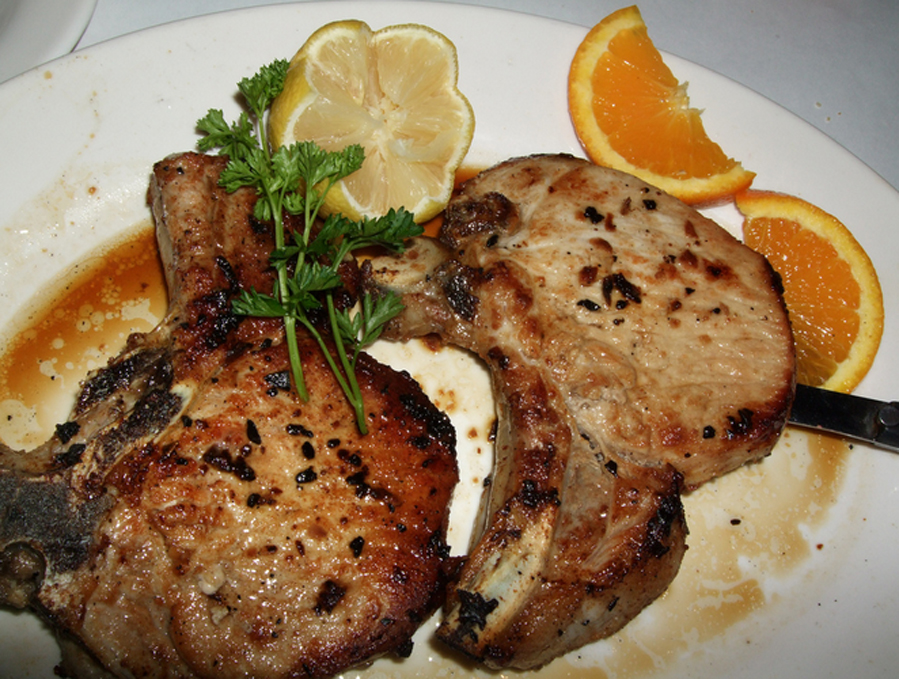 Ingredients
Salt

1⁄4 Teaspoon

Lemon pepper

3⁄4 Teaspoon

Dried whole oregano leaves

1⁄2 Teaspoon

Pork chops

4

(1 Inch)
Nutrition Facts
Serving size: Complete recipe
Calories 781 Calories from Fat 371
% Daily Value*
Total Fat 41 g63.4%
Saturated Fat 13.6 g68.2%
Trans Fat 0.4 g
Cholesterol 312.7 mg
Sodium 835.2 mg34.8%
Total Carbohydrates 2 g0.7%
Dietary Fiber 1.1 g4.3%
Sugars 0.4 g
Protein 94 g188.2%
Vitamin A 4% Vitamin C 2.1%
Calcium 12.6% Iron 22%
*Based on a 2000 Calorie diet
Directions
Mix salt, lemon pepper and oregano.
Coat pork chops.
Grill over low to medium hot heat for 25 minutes or until chops are no longer pink.
Turn once.
Image Courtesy :
http://www.flickr.com/photos/thegirlsny/3052231930/