»

Recipes

»

American

»

Grilled Hamburger Steak
Grilled Hamburger Steak Recipe
Hamburg steak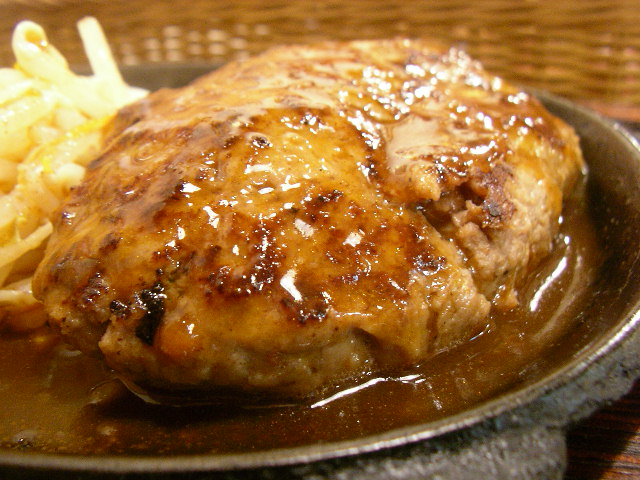 Ingredients
1 round French bread loaf

Prepared mustard

1/2 Teaspoon

Chili powder

1/2 Teaspoon

Soft butter

1/2 Cup (16 tbs)

3 lb. ground beef chuck

Seasoned salt

2 Teaspoon

1/2 c. minced green onions and tops

Chili Sauce

2 Tablespoon

Soy sauce

1 Tablespoon

Cucumber

1

Tomato

1
Directions
Cut bread in halves crosswise.
Blend mustard, chili powder and butter; spread over cut sides of bread.
Combine ground beef, seasoned salt, green ,onions, chili sauce and soy sauce; blend well.
Form beef mixture into 2 patties slightly larger than cut side of bread.
Place bread, crust down, on grill away from hottest coals to heat slowly.
Grill patties on one side until browned; turn patties.
Place bread on patties.
Cook until patties are browned and tender.
Arrange on platter.
Cut cucumber and tomato into halves; slice thinly.
Arrange on patties.
Cut each round into 5 wedges to serve.