»

Recipes

»

Indian

»

Tamil

»

Green Spinach Saute Fry Or Thandu Keerai Poriyal
Green Spinach Saute fry or Thandu Keerai poriyal Recipe
Green spinach saute fry or thandu keerai poriyal in tamil is a south indian dish. This is very healthy and very easy to make..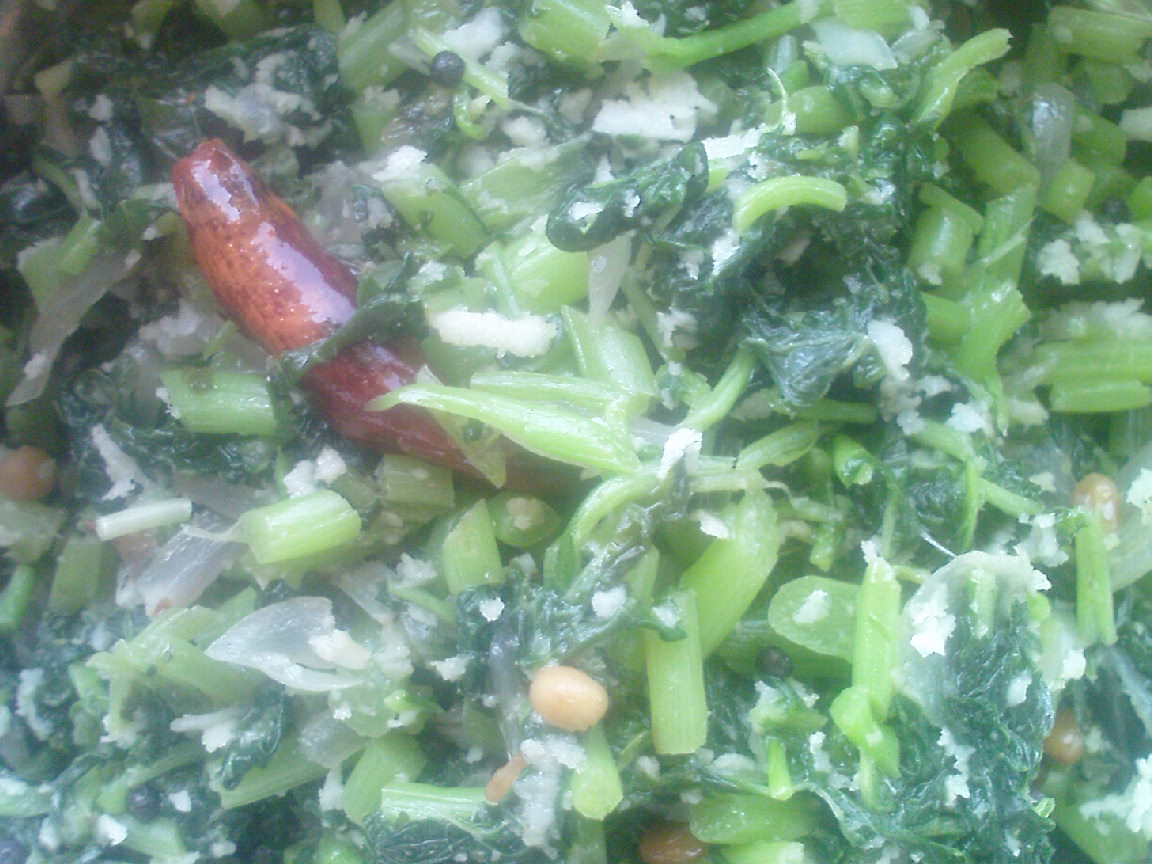 Ingredients
Spinach

2 Cup (32 tbs)

, washed and finely cut (Green/ Thandu keerai)

Onion

1

, finely cut

Urad dal

1 Teaspoon

Mustard seed

1 Teaspoon

Dried red chilies

2

Asafoetida

1 Pinch

Coconut powder/Grated coconut

1⁄4 Cup (4 tbs)

Oil

1 Teaspoon

Salt

To Taste

Water

1⁄4 Cup (4 tbs)
Nutrition Facts
Serving size
Calories 78 Calories from Fat 27
% Daily Value*
Total Fat 3 g4.5%
Saturated Fat 0.77 g3.8%
Trans Fat 0 g
Cholesterol 0 mg
Sodium 121.3 mg5.1%
Total Carbohydrates 11 g3.6%
Dietary Fiber 5.1 g20.5%
Sugars 1.6 g
Protein 3 g5.9%
Vitamin A 32.1% Vitamin C 14.6%
Calcium 3.7% Iron 3.6%
*Based on a 2000 Calorie diet
Directions
1. Pour oil in kadai, add the urad dal, mustard, asfetoda and let the dal turn light brown and the mustards splatter.
2. Now add the red dry chilly and the onion and fry till transparent.
3. Add the green spinach and sprinkle salt on it and pour water just enpugh for the greens to sink.
4. Simmer the flame and let it cook for 5min.
5. Let the water evaporate and add the grated coconut and saute for few seconds.
6. Spinach saute fry is ready.. Enjoy with nice dal rice or roti!!