»

Recipes

»

Pepper

»

Green Pepper Masala
Green Pepper Masala Recipe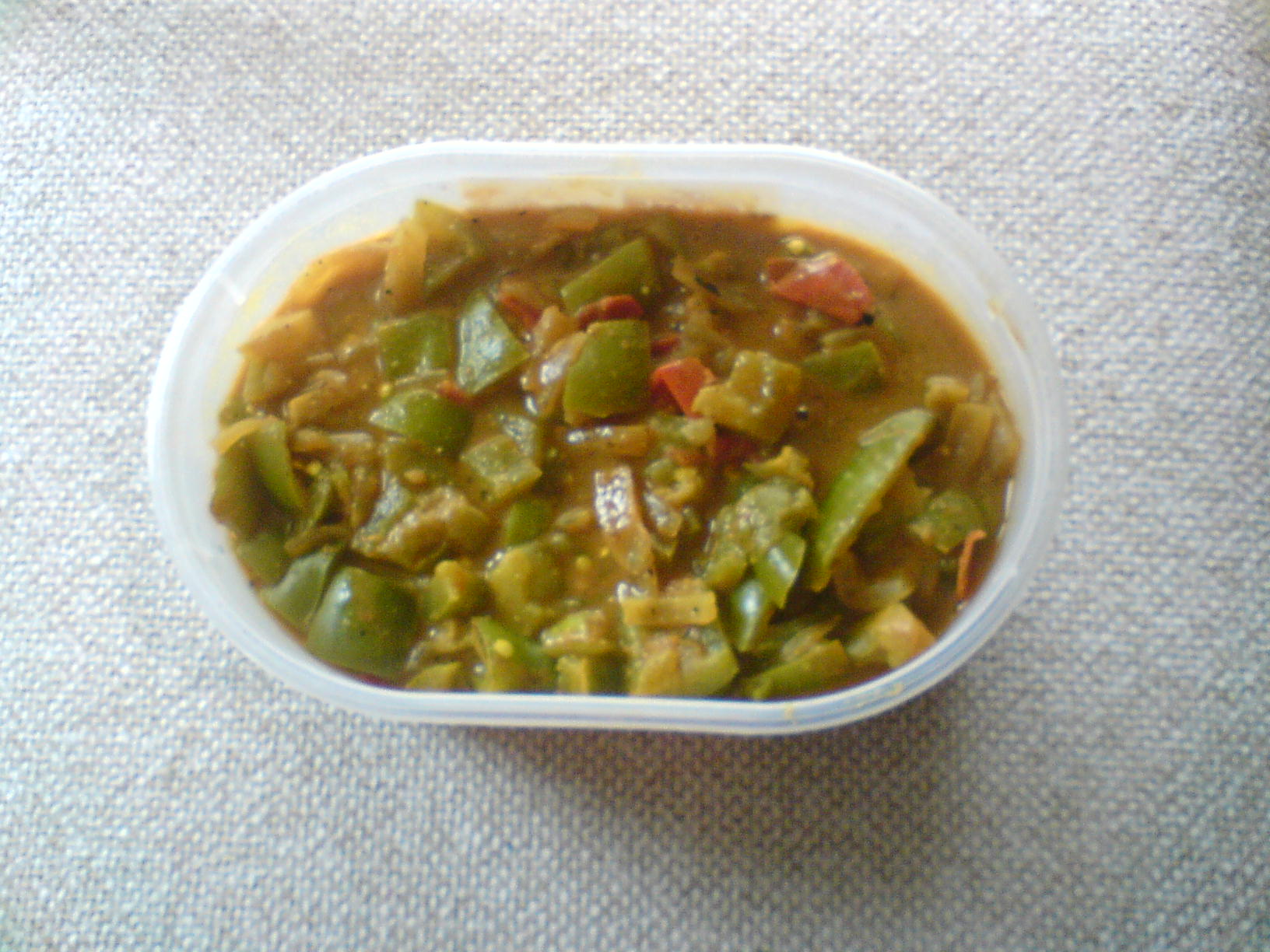 Ingredients
Green pepper

3

, cut in cubes, wash and keep aside

Salt

To Taste

Water

1⁄2 Cup (8 tbs)

(Adjust the quantity of water as needed)

Coriander

1 Tablespoon

(For garnish)

Oil

1 Teaspoon

(For Seasoning)

Onion

1 Large

, chopped long thin (For Seasoning)

Ginger garlic paste

1 Teaspoon

(For Seasoning)

Tomato

2 Medium

(For Seasoning)

Pudina

1 Teaspoon

(For Seasoning)

Coriander powder

1 Teaspoon

(Dhaniya powder - For Seasoning)

Red chili powder

1 Teaspoon

(For Seasoning)

Garam masala

1⁄2 Teaspoon

(For Seasoning)

Turmeric powder

1⁄2 Teaspoon

(For Seasoning)

Tamarind juice

2 Teaspoon

(For Seasoning)

Desiccated coconut

2 Teaspoon

(cobra powder - For GaramMasala Powder)

Poppy seeds

1 Teaspoon

(For GaramMasala Powder)

Saunf

1⁄2 Teaspoon

(For GaramMasala Powder)

Roasted gram

2 Teaspoon

(For GaramMasala Powder)
Nutrition Facts
Serving size
Calories 172 Calories from Fat 53
% Daily Value*
Total Fat 6 g9.5%
Saturated Fat 2.4 g12.2%
Trans Fat 0 g
Cholesterol 0 mg
Sodium 242.9 mg10.1%
Total Carbohydrates 28 g9.3%
Dietary Fiber 8.3 g33.3%
Sugars 11.2 g
Protein 5 g10.6%
Vitamin A 34.7% Vitamin C 237.7%
Calcium 11.3% Iron 12.3%
*Based on a 2000 Calorie diet
Directions
In a pan add Oil.
When it is hot,put onion and fry till golden brown.
Now add ginger & garlic paste and fry till raw smell goes.
Then add tomato and green pepper,water and fry till tomato become mashy and pepper is half cooked.
When tomato and pepper are cooked half add dhainya pd,redchilli pd,haldi,garam masala pd,salt,tamarind juice,water little and allow to cook completely.
When it is ready serve to a bowl and granish with coriander.
Eat with Chapati,roti..........