»

Recipes

»

Green Peas Masala ( Green Matar Curry Dry)
Green Peas Masala ( Green Matar curry dry) Recipe
Green peas masala is all-favourite dish, goes well with any south indian or north indian main dish. Enjoy!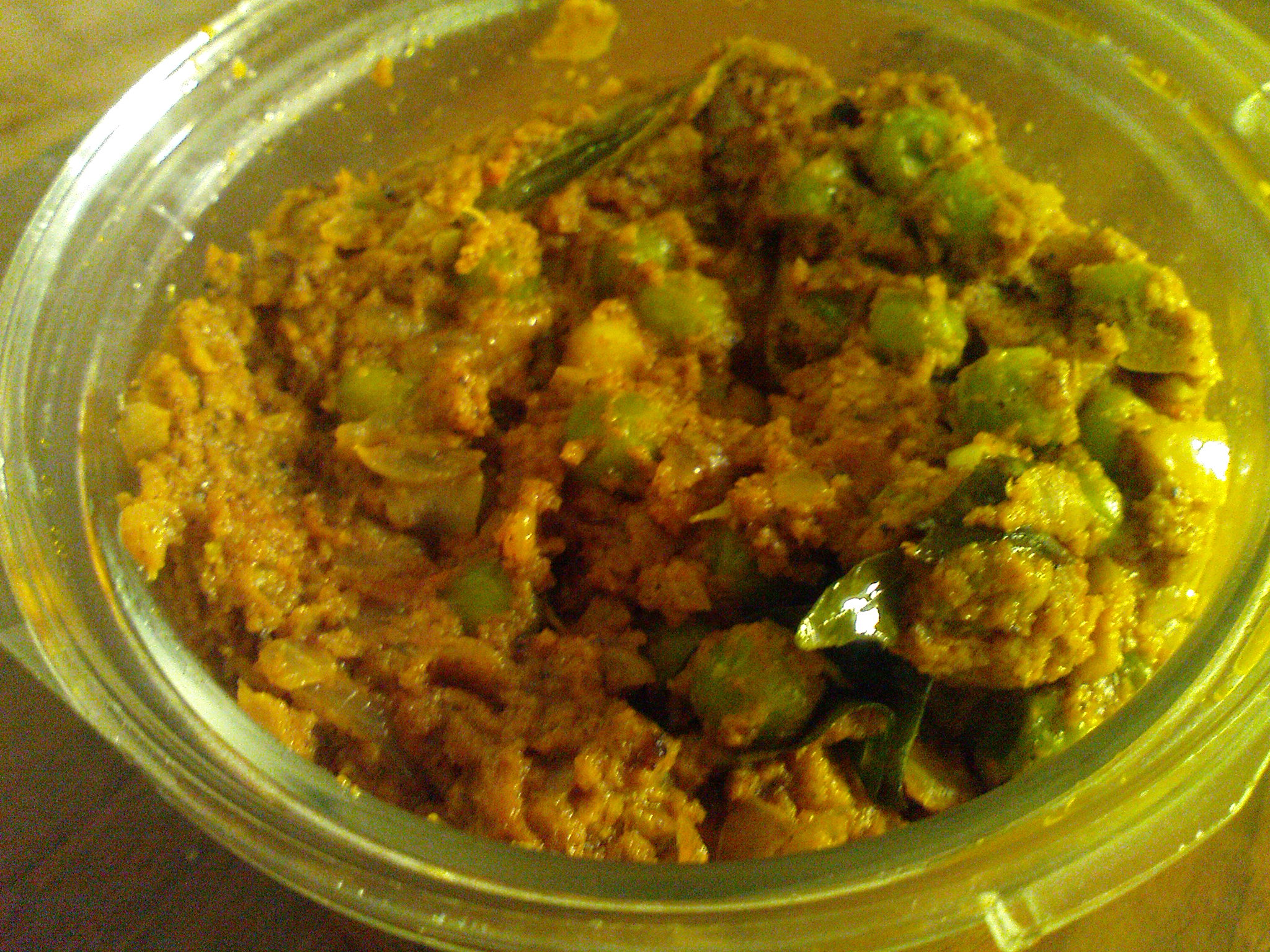 Ingredients
1. Fresh/Freezed Green peas - 1 cup,

2. Onion - 2 ( Finely chopped),

3. Tomato - 1 (Finely chopped),

4. Green chilly - 1 (slit lengthwise),

5. Fennel seeds - 2 tsp ( in which 1tsp crushed),

6. Grated coconut - 1/4 cup,

7. Turmeric powder - 1 tsp,

8. Red chilly powder - 3 tsp,

9. Garam masala powder - 1 tsp,

10. Coriander powder - 2 tsp,

11. Curry leaves - 1 stig,

Salt

To Taste

13. Oil - for frying.
Directions
1. Boil & cook the green peas in water with salt and drain.
2. Grind the grated coconut with 1 tsp fennel seeds in to fine paste and keep aside. (If you are using ready-made coconut paste, use fennel seeds while seasoning alone.)
3. Heat oil in kadai, add the crushed fennel seeds, let them turn light brown, now add the onions, green chilly, curry leaves and saute till transparent.
4. Add the tomatoes and saute till they are cooked to mash.
5. Now add the turmeric powder, red chilly powder, coriander powder, garam masala, salt and saute till the masala's raw smell goes.
6. Add the coconut paste and saute for 2mins.
7. Add water for the curry and bring to boil.
8. When curry is half thick add the cooked peas and saute adding oil till dry. ( Can be had as curry also for rice or make it dry for side dish).
Green Peas masala is ready to serve hot !!