»

Recipes

»

Noodle

»

Green Noodles For Friday
Green Noodles for Friday Recipe
Wish to cook something delicious, but are you short on time? Whip up an instant dinner with this quick and simple recipe for Green Noodles for Friday and sit up for a delicious dine-in with your family!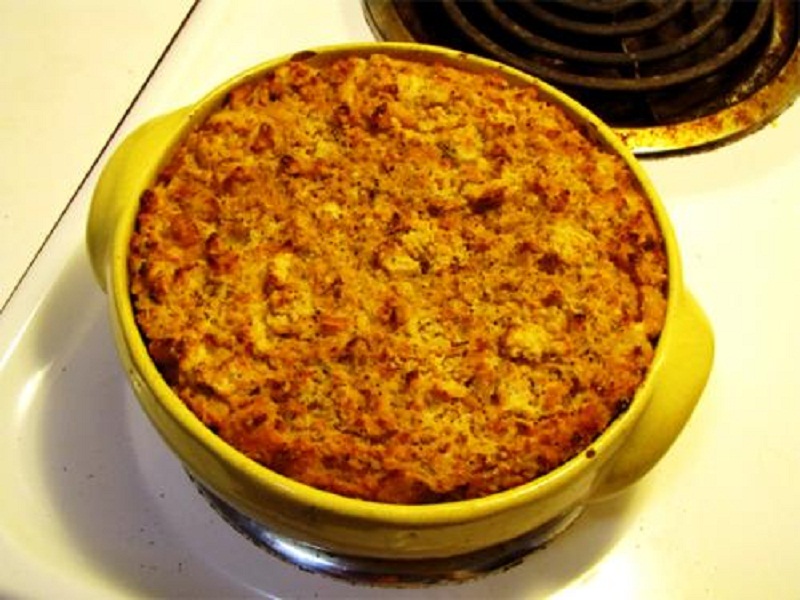 Ingredients
Mushrooms

1/4 pound

, sliced

Butter/Margarine

4 Tablespoon

Crab meat - 2 cans (61/2-ounce), flaked and with tendons removed

Cooked green noodles - 6 cups

Pimientos – 2, diced

Salt

1 Teaspoon

Pepper

1/4 Teaspoon

Garlic

1 Clove (5gm)

Eggs

3 Small

(Salad oil - 1 tablespoon)

Milk

1 Cup (16 tbs)

(Salad oil - 1 tablespoon)

Fine bread crumbs - 1/4 cup

Swiss Cheese

1/4 Cup (16 tbs)

, grated (Salad oil - 1 tablespoon)
Directions
GETTING READY
1) Preheat oven to 350° F.

MAKING
2) Take a skillet and heat 2 tablespoons butter in it.
3) Add mushrooms and sauté until soft.
4) Take a bowl and combine in it flaked crab meat, mushrooms, pimientos, noodles, pepper and salt.
5) Take a 3 quart casserole and rub with cut clove of garlic. Grease with oil.
6) Place mixture in the casserole.
7) Take a bowl and beat milk and eggs in it.
8) Pour mixture over the vegetables and meat.
9) Melt remaining butter and toss with cheese and bread crumbs.
10) Sprinkle on top of casserole.
11) Bake, uncovered, for about 30 minutes or until delicate brown in color.

SERVING
12) Serve Green Noodles for Friday hot.