»

Recipes

»

Cookie

»

Grape-Nuts Raisin Cookies
Grape-Nuts Raisin Cookies Recipe
Grape-Nuts Raisin Cookies are sweet cookies that go very well with cupcakes and tea. If you plan to invite some friends over tea party then, you should add grape-nut raisin cookies to the menu list. Serve the sweet and chewy cookies fresh to your friends.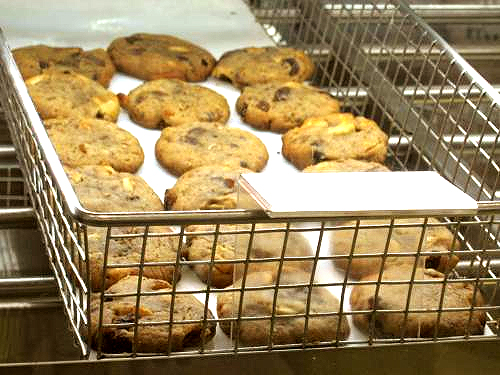 Ingredients
Milk

1 Cup (16 tbs)

Wheat and barley kernels -3/4 cup

Butter/Margarine

1/2 Cup (16 tbs)

Light brown sugar

3/4 Cup (16 tbs)

, firmly packed

Egg

1

Raisins-1/2 cup, coarsely-cut

All-purpose flour-2 cups, sifted

Double-acting baking powder - I 1/2 teaspoons

Salt

1/2 Teaspoon

Mace

1/2 Teaspoon

Cinnamon

1/8 Teaspoon

Cloves

1/8 Teaspoon

Vanilla

1 Teaspoon
Directions
GETTING READY
1)In a bowl, add milk and cereal and let stand about 5 minutes.

MAKING
2)In another bowl, beat butter and sugar together until light and fluffy.
3)Add egg and beat thoroughly.
4)Add raisins and mix well.
5)Take a bowl, and sift together flour, baking powder, salt, mace, cinnamon and cloves.
6)Fold in flour, alternately with cereal mixture, beating well after each addition. Add vanilla.
7)Take a greased baking sheet and drop spoonsful of batter on it.
8)Bake at 350 degrees for 15 minutes.

SERVING
9)Serve the grape-nuts raisin cookies as and when desired.