»

Recipes

»

Candy

»

Grandma's Caramel Candy
Grandma's Caramel Candy Recipe
Grandma's cooking is always the most delicious!!! I would like to share my favorite home made candy ever called Grandma's Caramel Candy! This is a simple recipe which works well as a healthy snack.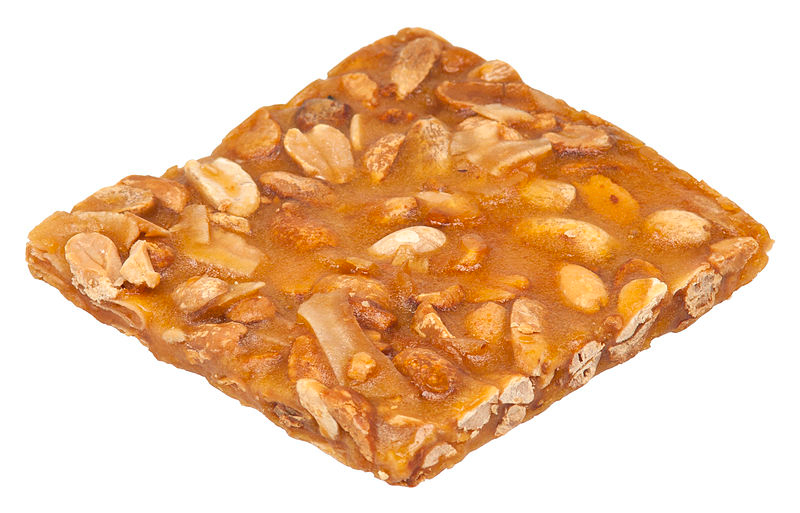 Ingredients
Sugar

2 Cup (32 tbs)

Salt

1 Pinch

Butter

1⁄2 Cup (8 tbs)

Light corn syrup

2 Cup (32 tbs)

Evaporated milk

1 2⁄3 Cup (26.67 tbs)

Vanilla

1 Teaspoon

Brazil nuts

1 1⁄2 Cup (24 tbs)

, chopped
Nutrition Facts
Serving size: Complete recipe
Calories 6179 Calories from Fat 2207
% Daily Value*
Total Fat 257 g396%
Saturated Fat 107.6 g537.9%
Trans Fat 0 g
Cholesterol 365.6 mg
Sodium 1149.7 mg47.9%
Total Carbohydrates 992 g330.6%
Dietary Fiber 15 g59.9%
Sugars 630.4 g
Protein 59 g117.2%
Vitamin A 76.1% Vitamin C 15.8%
Calcium 155.3% Iron 31.8%
*Based on a 2000 Calorie diet
Directions
MAKING
1) In a saucepan, mix together sugar, salt, butter, and corn syrup.
2) Place over gentle heat, and while stirring allow to boil.
3) Slowly add in the milk, ensuring the candy continues to boil.
4) Without stirring, let the mix cook till the candy thermometer reads 244 degrees, or the mix forma a firm ball.
5) Stir in the vanilla and nuts.
6) Transfer into a greased shallow pan.
7) Cool.

SERVING
8) Cut into squares and store in a container.
Image Courtesy :
http://en.wikipedia.org/wiki/File:Peco-Peanut-Brittle-Bar.jpg