»

Recipes

»

Pie

»

Graham Meringue Pie
Graham Meringue Pie Recipe
Graham cracker were invented to be a low fat/calorie food. But there's really a lot you can do with it. Yummy goodies all with the Graham cracker. Try this graham meringue pie recipe and you would be amazed at what all this delicious ingredient can be converted into
Graham Cracker Pie Crust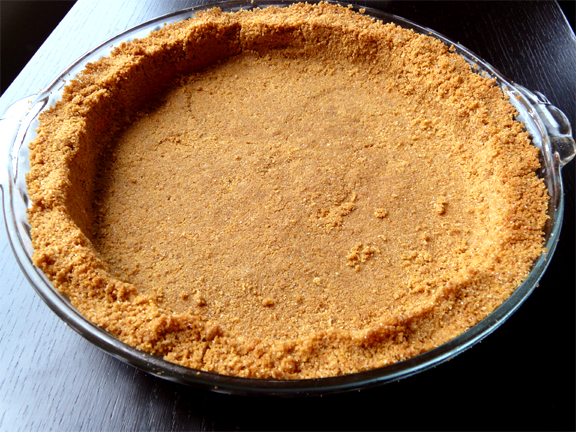 Ingredients
Sugar

1 Cup (16 tbs)

Eggs

3

, separated

Graham cracker crumbs

1 Cup (16 tbs)

Chopped nuts

1⁄2 Cup (8 tbs)

Almond extract

1 Teaspoon

Vanilla

1 Teaspoon

Pecan butter

1 Pint
Nutrition Facts
Serving size
Calories 309 Calories from Fat 172
% Daily Value*
Total Fat 19 g29.1%
Saturated Fat 2.6 g12.9%
Trans Fat 0 g
Cholesterol 79.3 mg
Sodium 73.3 mg3.1%
Total Carbohydrates 31 g10.4%
Dietary Fiber 2.4 g9.8%
Sugars 26.2 g
Protein 6 g12.5%
Vitamin A 1.8% Vitamin C
Calcium 2.3% Iron 1.9%
*Based on a 2000 Calorie diet
Directions
Beat 1/2 cup sugar into egg yolks; add crumbs, nuts and flavorings.
Beat egg whites with remaining sugar until stiff peaks form.
Fold crumb mixture into egg whites.
Pour into buttered pie plate.
Bake at 350 degrees for 25 minutes.
Turn oven off.
Let pie stand in oven overnight with door closed.
Top cooled pie with butter pecan ice cream before serving.