»

Recipes

»

French

»

Parisian
Gnocchi Parisienne Recipe
Gnocchi Parisienne is a very easy to prepare delicious snack recipe. Enjoy this amazingly delicious mouth watering Gnocchi Parisienne dish; I am sure you would love to share your experience with me.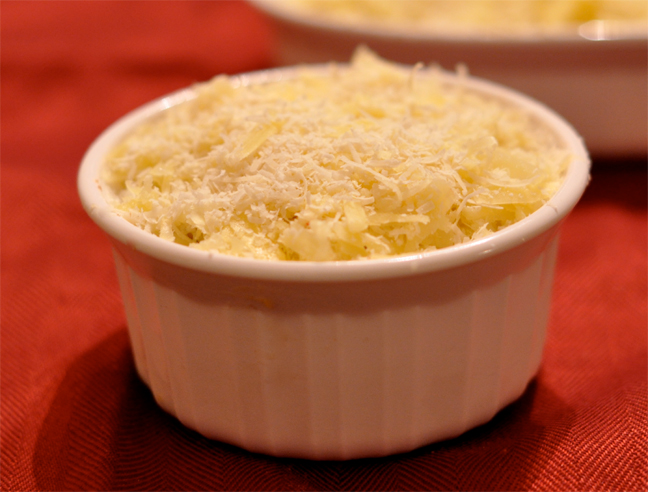 Ingredients
Butter

6 Tablespoon

Flour

6 Tablespoon

Milk

2 Cup (16 tbs)

Heavy cream

1/2 Cup (16 tbs)

Water

Ground black pepper

1 To taste

Cream puff paste

Grated Parmesan cheese

Melted butter

Salt

To Taste
Directions
1. Preheat oven to moderate (350° F.).
2. Melt the butter in a saucepan, add the flour and stir with a wire whisk until blended. Meanwhile, bring the milk to a boil and add all at once to the butter-flour mixture, stirring vigorously with the wire whisk. Stir in the cream and season to taste with salt and pepper.
3. Bring six quarts lightly salted water to a boil and fill a pastry bag fitted with a round tube (size twelve) with the cream-puff paste. Hold the bag over the boiling water and, as the paste comes through, cut it off in one-inch lengths. Poach the paste three to four minutes and remove from the water to drain.
4. Butter a shallow casserole or au gratin dish and add a thin layer of the cream sauce. Add one or two layers of the gnocchi, covering each with the cream sauce. Sprinkle each layer with grated Parmesan cheese and the top with melted butter.
5. Bake fifteen to twenty minutes.