»

Recipes

»

Corn

»

Popcorn

»

Glazed Popcorn
Glazed Popcorn Recipe
This Glazed Popcorn is very easy to make and adds lots of fun during the whole preparation process. Use popped popcorn for better results. Give it a try and you will love it too.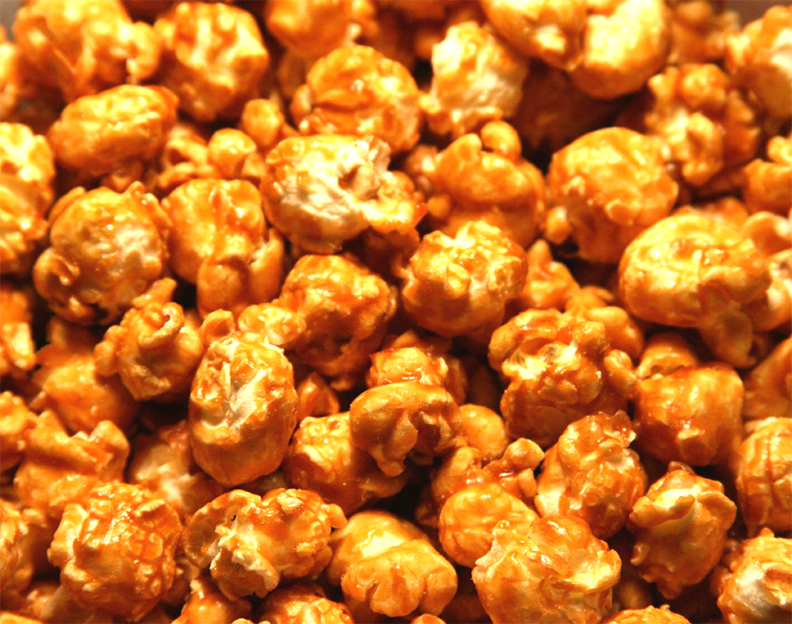 Ingredients
Popped popcorn

8 Cup (128 tbs)

Butter/Margarine

1⁄4 Cup (4 tbs)

Light corn syrup

3 Tablespoon

Packed light brown sugar/Granulated sugar

1⁄2 Cup (8 tbs)

Gelatin

3 Ounce

(Use 1 Package Of Jell-O Brand Any Flavor)
Nutrition Facts
Serving size: Complete recipe
Calories 1234 Calories from Fat 406
% Daily Value*
Total Fat 46 g71.1%
Saturated Fat 29 g144.8%
Trans Fat 0 g
Cholesterol 121 mg
Sodium 200.8 mg8.4%
Total Carbohydrates 143 g47.8%
Dietary Fiber 0 g
Sugars 112.1 g
Protein 75 g149.4%
Vitamin A 28.1% Vitamin C
Calcium 6.6% Iron 5.3%
*Based on a 2000 Calorie diet
Directions
Place popcorn in large bowl.
Heat butter and syrup in small saucepan over low heat.
Stir in brown sugar and gelatin; bring to a boil over medium heat.
Reduce heat to low and gently simmer for 5 minutes.
Pour syrup immediately over popcorn, tossing to coat well.
Spread popcorn on aluminum-foil-lined 15x10x1-inch pan, using two forks to spread evenly.
Bake in preheated 300° oven for 10 minutes.
Cool.
Remove from pan and break into small pieces.
Image Courtesy :
http://www.flickr.com/photos/jreed/338203903/