»

Recipes
Gingerbread Men Recipe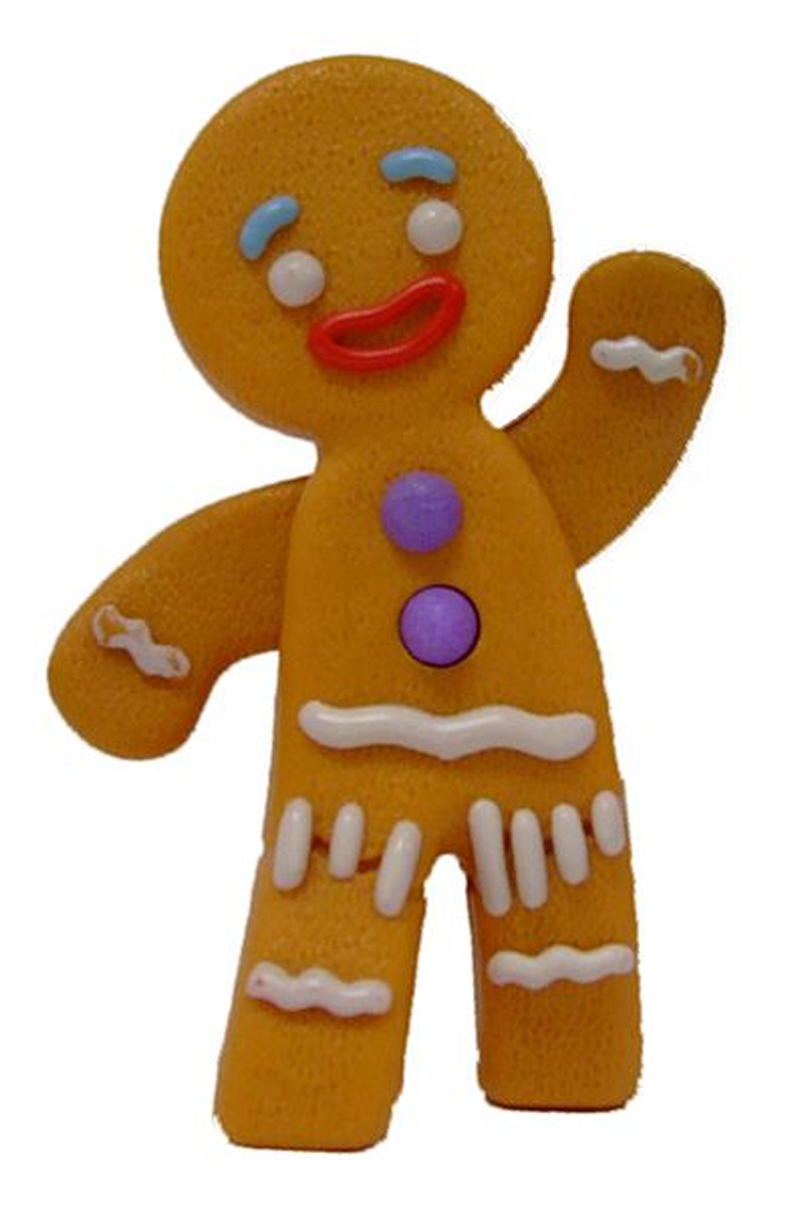 Ingredients
| | | |
| --- | --- | --- |
| | Shortening | 1 Cup (16 tbs) |
| | Sugar | 1 Cup (16 tbs) |
| | Molasses | 1 Cup (16 tbs) |
| | Egg | 1 |
| | Vinegar | 2 Tablespoon |
| | All purpose flour | 5 Cup (80 tbs) |
| | Baking soda | 1 1⁄2 Teaspoon |
| | Salt | 1⁄2 Teaspoon |
| | Ground ginger | 2 Teaspoon |
| | Ground cinnamon | 1 Teaspoon |
| | Ground cloves | 1 Teaspoon |
| | Raisins | 1 Teaspoon |
| | Candies | 1 Teaspoon |
Nutrition Facts
Serving size
Calories 3010 Calories from Fat 968
% Daily Value*
Total Fat 110 g168.7%
Saturated Fat 27.5 g137.4%
Trans Fat 13.5 g
Cholesterol 106 mg
Sodium 1634.1 mg68.1%
Total Carbohydrates 475 g158.4%
Dietary Fiber 11.4 g45.5%
Sugars 197.1 g
Protein 36 g72.7%
Vitamin A 3% Vitamin C 4.2%
Calcium 45.8% Iron 133.6%
*Based on a 2000 Calorie diet
Directions
Cream shortening; gradually add sugar, beating until light and fluffy.
Add molasses, egg, and vinegar; mix well.
Combine flour, soda, salt, and spices; stir well.
Add to molasses mixture, mixing well.
Shape dough into a ball; knead until smooth.
Chill overnight.
Divide dough in half; place one portion in refrigerator.
Roll half of dough to 1/4- to 1/8-inch thickness on a lightly floured surface.
Cut with a 4-inch gingerbread man cutter, and place on un-greased cookie sheets.
Press raisins into dough for eyes, nose, and mouth.
Use cinnamon-flavored candies or additional raisins for buttons.
Bake at 375°Ffor 6 to 7 minutes.
Cool 2 minutes; remove cookies to wire racks, and cool completely.
Repeat procedure with remaining dough.
Image Courtesy :
http://commons.wikimedia.org/wiki/File:GingerbreadMan.jpg