»

Recipes

»

Cake
Gingerbread Cake Recipe
Heady with sweet spices, this gingerbread fills all of your senses and leaves you longing for more. A bright burst of lemon in the icing makes this cake sing.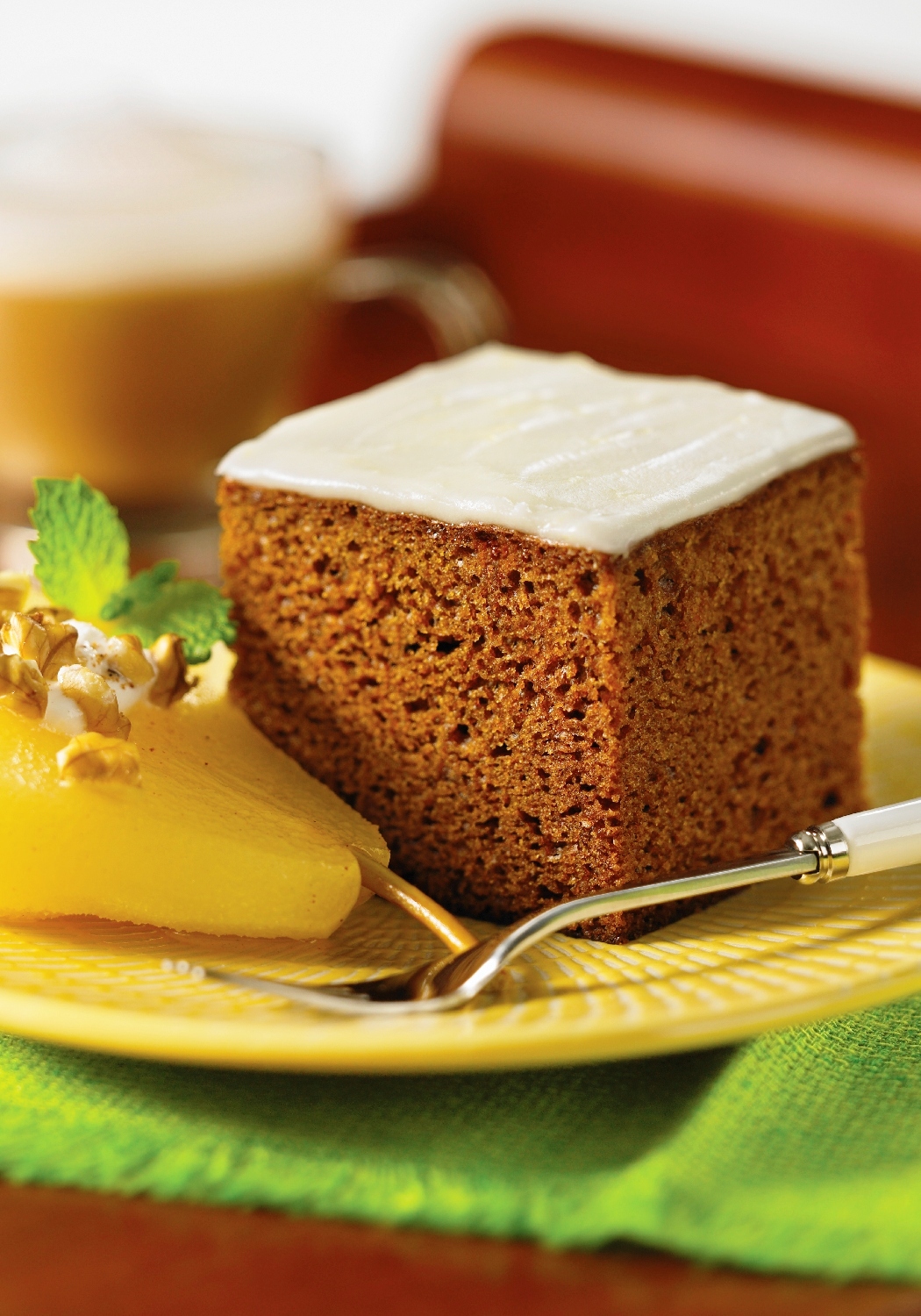 Ingredients
All purpose flour

3 Cup (16 tbs)

Granulated Sugar

1 Cup (16 tbs)

Ground ginger

1 Tablespoon

Baking soda

1 Tablespoon

Ground cinnamon

2 Teaspoon

Salt

1 Teaspoon

1?2 tsp ground allspice 2 mL

1?4 tsp ground cloves 1 mL

2 large eggs, at room temperature 2

Vegetable oil

1 Cup (16 tbs)

Molasses

1 Cup (16 tbs)

Boiling water

1 Cup (16 tbs)

Lemon Icing (variation, page 270)
Directions
Preheat oven to 325°F (160°C)
13- by 9-inch (33 by 23 cm) metal baking pan, sprayed with nonstick baking spray with flour
1. In a large bowl, whisk together flour, sugar, ginger, baking soda, cinnamon, salt, allspice and cloves.
2. Add eggs, oil and molasses to flour mixture. Using an electric mixer on medium-low speed, beat for 1 minute, until blended. Scrape sides and bottom of bowl with a spatula. Beat on medium speed for 30 seconds. Add the boiling water and whisk until just blended (batter will be thin).
3. Spread batter evenly in prepared pan.
4. Bake in preheated oven for 42 to 47 minutes or until a toothpick inserted in the center comes out with a few moist crumbs attached. Let cool completely in pan on a wire rack. If desired, spread icing in a thin layer over top of cooled cake.
Variation
Whole Wheat Gingerbread
Substitute 2 cups (500 mL) whole wheat flour for 2 cups (500 mL) of the all-purpose flour.
Excerpted from
Piece of Cake!
By Camilla V. Saulsbury © 2011 Robert Rose Inc.
www.robertrose.ca
Reprinted with permission. All rights reserved.