»

Recipes
Gingerbread Recipe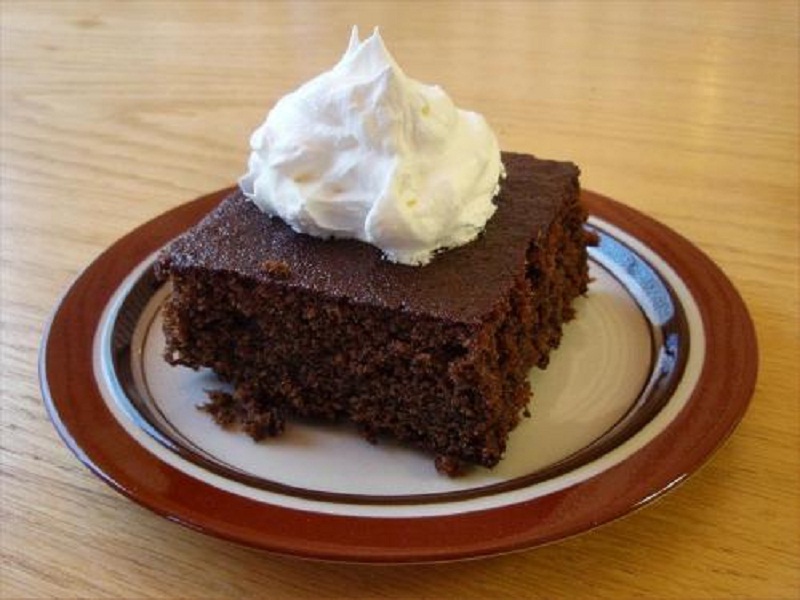 Ingredients
Shortening/Fat

1⁄2 Cup (8 tbs)

Sugar

1⁄2 Cup (8 tbs)

Unsulphured molasses

1 Cup (16 tbs)

Eggs

2

All purpose flour

2 1⁄2 Cup (40 tbs)

, sifted

Salt

1 Teaspoon

Baking powder

2 Teaspoon

Baking soda

1⁄2 Teaspoon

Ginger powder

1 Teaspoon

Cinnamon powder

2 Teaspoon

Ground cloves

1⁄2 Teaspoon

Hot water

1 Cup (16 tbs)

Butter

1 Tablespoon
Nutrition Facts
Serving size
Calories 619 Calories from Fat 190
% Daily Value*
Total Fat 21 g33.1%
Saturated Fat 6.2 g31%
Trans Fat 2.2 g
Cholesterol 75.9 mg
Sodium 618.1 mg25.8%
Total Carbohydrates 101 g33.7%
Dietary Fiber 2.5 g10.2%
Sugars 48.2 g
Protein 8 g15.3%
Vitamin A 3% Vitamin C 0.76%
Calcium 27.7% Iron 32.5%
*Based on a 2000 Calorie diet
Directions
GETTING READY
1) Preheat oven to 350°F.
2) Grease the 9 by 9 by 2 inch of baking pan with 1 tablespoon of butter

MAKING
3) In a bowl, place shortening and sugar.
4) Cream the sugar mixture.
5) Fold molasses into the sugar mixture, until well blended.
6) Beat the egg in the sugar mixture, one at a time.
7) In a bowl, sieve the flour, salt, baking powder, spices and baking soda together.
8) Fold the flour mixture in the sugar mixture alternately with hot water.

FINALIZING
9) Pour the flour mixture in the baking pan.
10) Place the pan in the oven and bake for 25 to 30 minutes.
11) Remove and allow to cool, by placing on a wire rack.

SERVING
12) Serve as desired.