»

Recipes

»

Ginger

»

Ginger Prawns/Shrimp
Ginger Prawns/Shrimp Recipe
Ginger prawns/shrimp is a spicy Indo-Chinese dish. It is one of my favorite Shrimp dishes and tastes awesome when served with Steamed Rice or any Indian Flat Bread.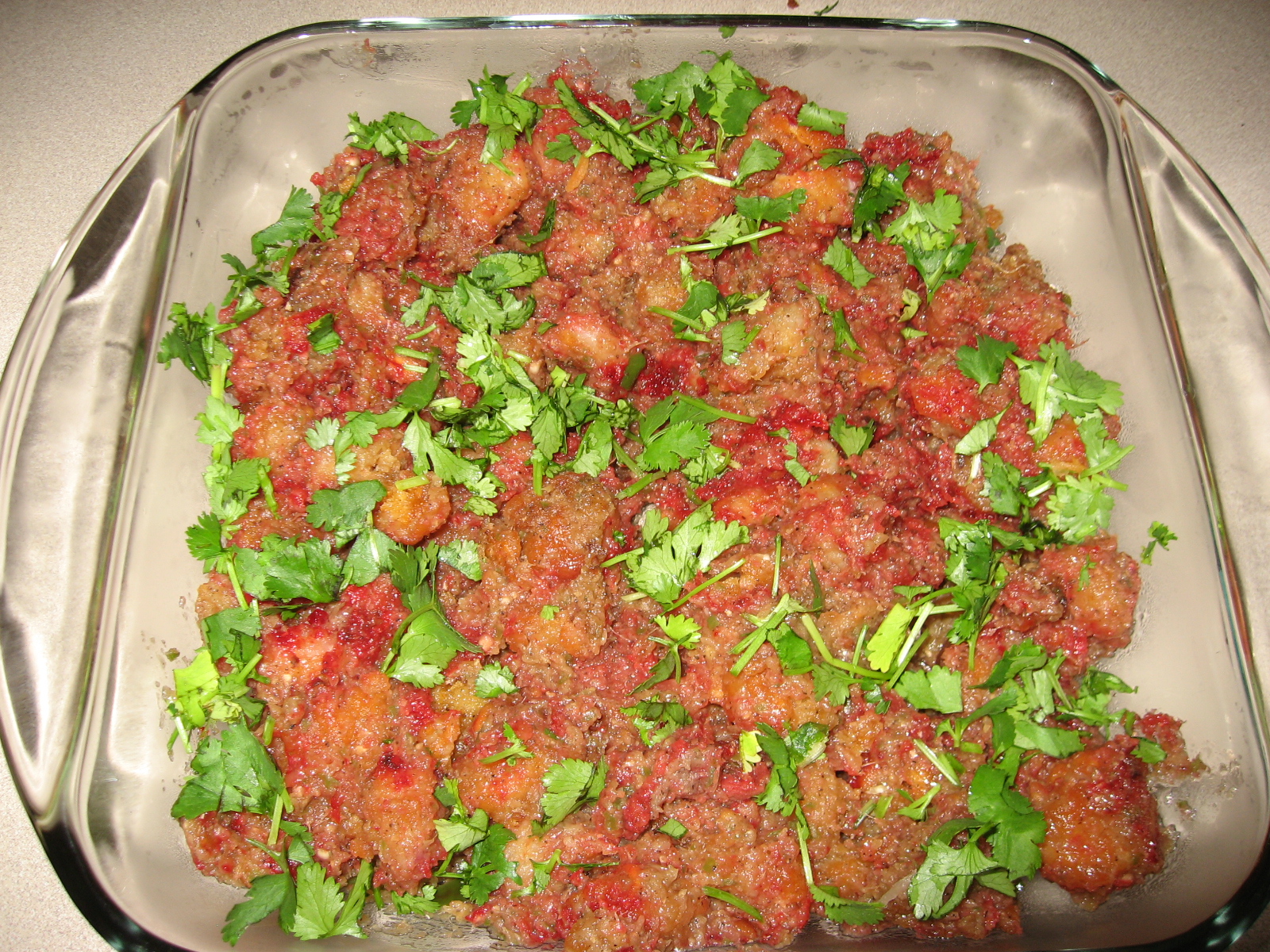 Ingredients
Prawn

1 Pound

(medium size. Shrimp(detailed))

Onion

1 Large

Chilli sauce

2 Tablespoon

Soy sauce

3 Tablespoon

Ginger garlic paste

1 Tablespoon

Ginger

3 Inch

, finely chopped

Corn flour/Corn starch

7 Tablespoon

Black pepper powder

3 Pinch

Red food color

4 Drop

Chilly powder

To Taste

Coriander/Cilantro

1 Tablespoon

(for garnish)
Directions
Marinade shrimp/prawns with Chilli sauce, soy sauce, ginger garlic paste, salt and corn starch for about 30 minutes.

Deep fry the shrimp and remove excess oil with the help of a kitchen towel/absorbent sheet.

Grind a large onion into a smooth paste (add a little water while grinding).

Heat a skillet. Add a 3 tbs oil and add the ground onion paste and fry on a low flame until the paste begins to change color.

Add chopped ginger, 1 tbs soy sauce, black pepper powder, chilly powder, salt and red color and continue frying until the oil begins to separate.

Add the fried shrimp/prawns and mix well. Add a cup of water (if you want gravy) and cook until mixture thickens to required consistency.

Garnish with cilantro.

Serve Hot with Steamed Rice.

Biman Raha says :
Simply Delicious.
Posted on:
6 September 2011 - 8:23am

vanie says :
tried this dish...turned out well....super delish...everyone luved it..thanks
Posted on:
29 December 2009 - 9:00pm