»

Recipes

»

Cookie

»

Ginger Orange Drops
Ginger Orange Drops Recipe
Ginger Orange Drops are cookies made with a bit of unique combination- ginger with orange juice. This little spicy, little orangy cookies is definitely one you would m like to try for a quick snack. Try this ginger orange drop recipe!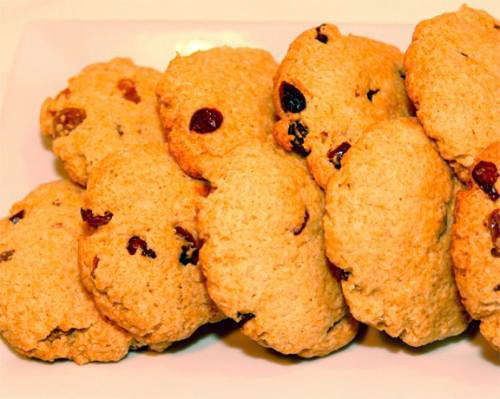 Ingredients
Shortening

1/2 Cup (16 tbs)

Sugar

1/2 Cup (16 tbs)

Egg

1

Fresh-frozen orange juice-6 tablespoons (undiluted)

All-purpose flour-2 cups, sifted

Salt

1/8 Teaspoon

Baking soda

1/4 Teaspoon

Baking powder

2 Teaspoon

Ginger

1/2 Teaspoon

Seedless raisins

1/2 Cup (16 tbs)
Directions
MAKING
1)In a bowl, beat shortening and sugar until light and fluffy.
2)Add egg and beat well.
3)Then, add orange juice, a tablespoonful at a time, and mix well.
4)In another bowl, sift together flour, salt, baking soda, baking powder and ginger.
5)Slowly add sugar mixture and blend well. Add raisins.
6)Take a greased baking sheet and drop spoonsful on it.
7)Bake at 350 degrees for 10 to 15 minutes, or until golden brown. Cool.

SERVING
8)Serve the ginger orange drops when desired.