»

Recipes

»

Ginger

»

Ginger Peach Freeze
Ginger Peach Freeze Recipe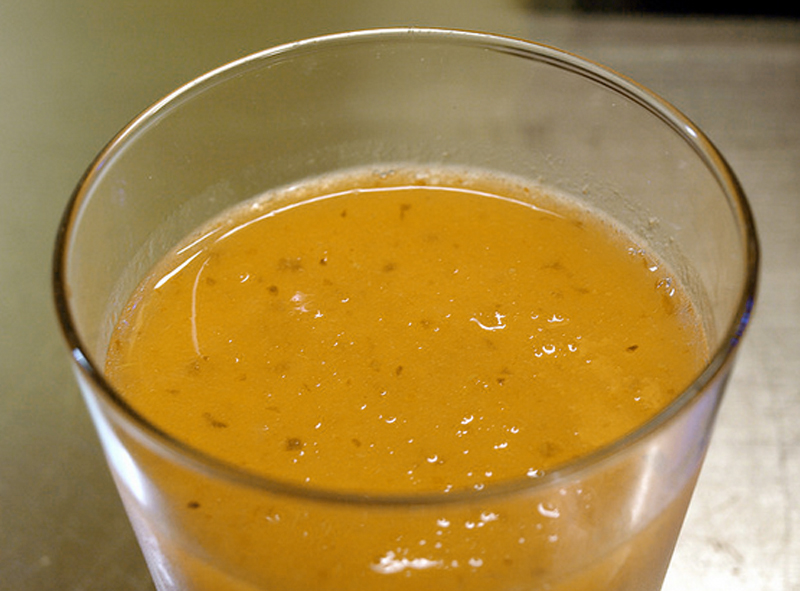 Ingredients
Frozen peaches

24 Ounce

, sliced (2 packages, 12-ounces each)

Vanilla ice cream

1 Pint

Ginger

1⁄2 Teaspoon

Allspice

1⁄4 Teaspoon

Cinnamon

1⁄4 Teaspoon

Lemon peel

1 Teaspoon
Nutrition Facts
Serving size: Complete recipe
Calories 1244 Calories from Fat 477
% Daily Value*
Total Fat 53 g81.5%
Saturated Fat 32.6 g163.2%
Trans Fat 0 g
Cholesterol 211.2 mg
Sodium 385.7 mg16.1%
Total Carbohydrates 179 g59.6%
Dietary Fiber 14.5 g57.9%
Sugars 145.3 g
Protein 22 g43.7%
Vitamin A 160.7% Vitamin C 1360.7%
Calcium 64.2% Iron 3.8%
*Based on a 2000 Calorie diet
Directions
MAKING
1. To prepare peaches, thaw them and then mash with a fork.
2. Let the ice cream get soft enough to spoon easily.
3. To the mashed peaches add spices and mix well.
4. Add ice cream and beat with rotary beater or an electric mixer until smooth.
5. Make it ideally in a blender.

SERVING
6. Serve in chilled glasses.
Image Courtesy :
http://www.flickr.com/photos/ted_major/3655062639/