»

Recipes

»

Chicken

»

Ginger Lime Chicken Bites
Ginger Lime Chicken Bites Recipe
These little chicken bites cook up quickly, which makes for a nice last-minute meal or a speedy school lunch for the kiddos. Make sure to heat up your wide-mouth thermos with hot water (then empty and wipe out) first, then add chicken bites and sauce, close the lid tightly, and your little ones will have a nice, warm, and healthy lunch at school! I also like to use this sauce for sautéed shrimp for another quick and tasty dinner option.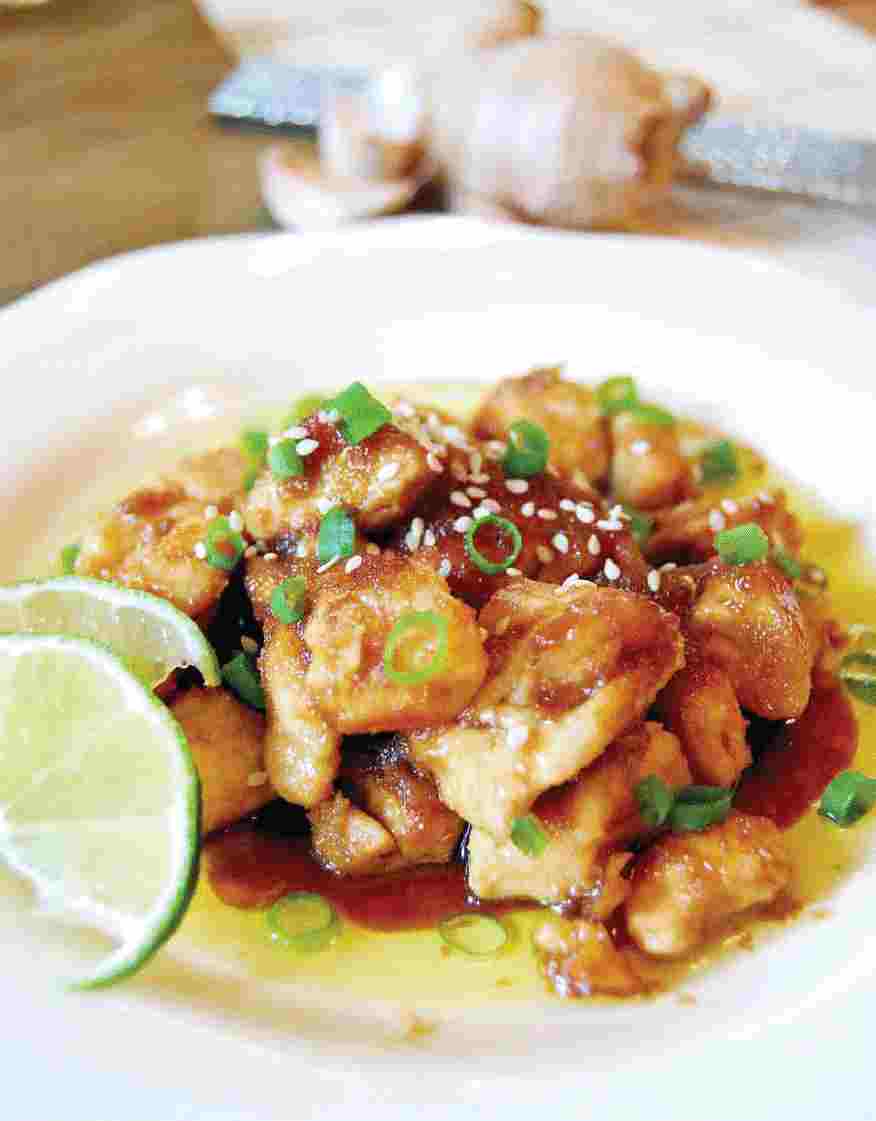 Ingredients
Coconut oil

1 Tablespoon

(Chicken:)

3 boneless skinless organic chicken breasts, cut into bite-size pieces

Juice of 1 organic lime

Wheat

2 Tablespoon

(Sauce:)

Olive oil

1 Tablespoon

(Sauce:)

Ginger

1 Teaspoon

, grated (Sauce:)

Garlic

1 Clove (5gm)

, minced (Sauce:)

1 Tbsp raw organic honey

1 tsp granulated onion

Chopped green onions

Sesame seeds
Directions
1. Mix sauce ingredients in a small bowl. Set aside.
2. Heat oil in a large skillet over medium-high heat. Add chicken.
Cook chicken, stirring occasionally, until browned and almost
done. About 5 minutes.
3. Add sauce to skillet, turn heat to low and simmer, uncovered
for another 5 minutes, or until chicken pieces are cooked
through.
4. Serve with rice, or rice noodles, if desired. Top chicken bites
with chopped green onions and sesame seeds. Enjoy!
This recipe was contributed by
Tammy Credicott
, author of
The Healthy Gluten Free Life
.
Learn more about Tammy and the book at
thehealthyglutenfreelife
.
Follow Tammy on
Twitter
.
Connect with her on
Facebook
.