»

Recipes

»

Soup

»

Gilmore Park's Harvest Soup
Gilmore Park's Harvest Soup Recipe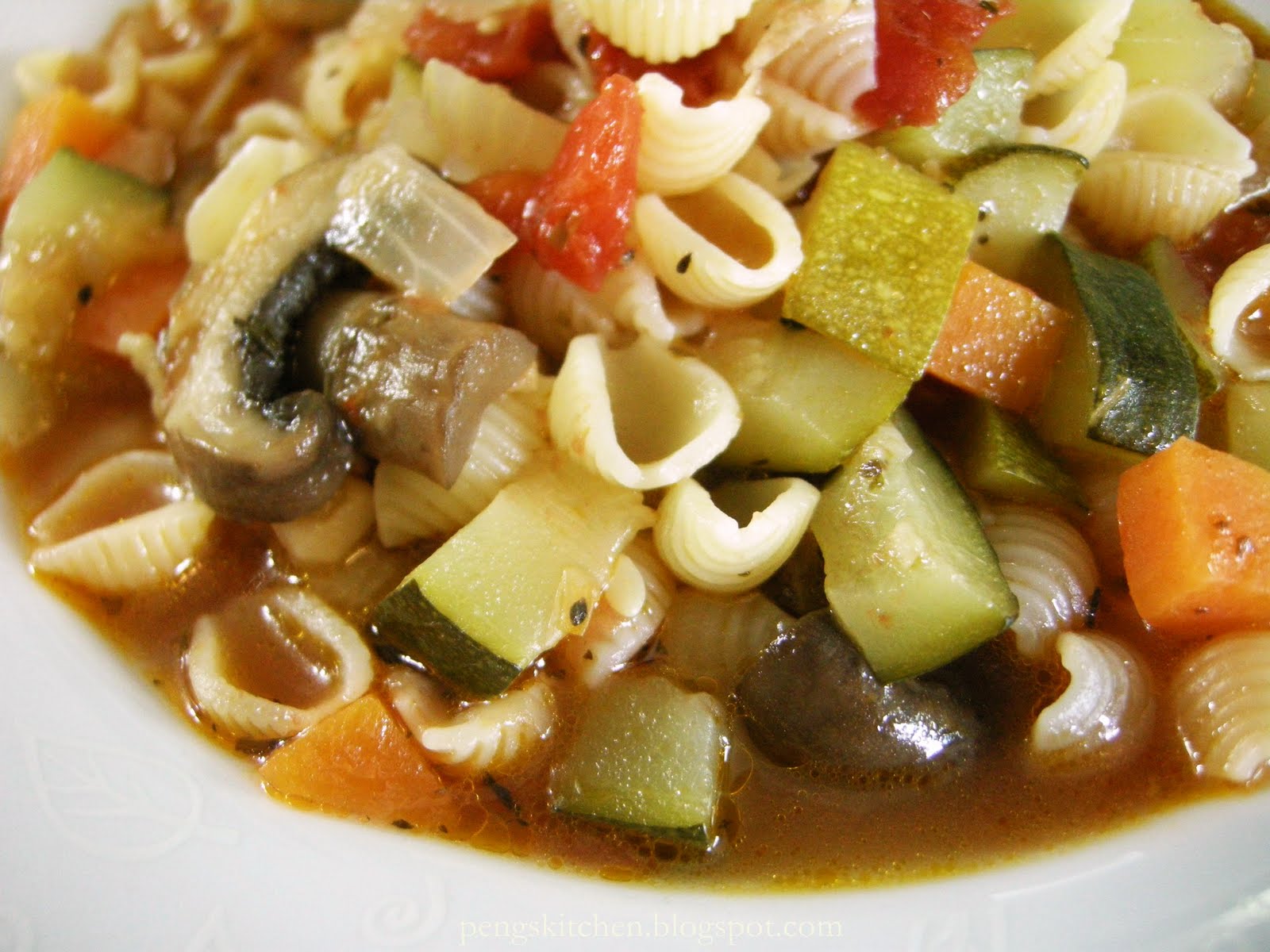 Ingredients
Butter

1 Tablespoon

Beef

1 Pound

, ground

Onions

3 Small

, sliced

Canned tomatoes

16 Ounce

(1 Can)

Carrots

3 Medium

, sliced

Water

6 Cup (96 tbs)

Potatoes

3 Medium

, diced

Celery stalks

3

, diced

Seashell pasta

1⁄3 Cup (5.33 tbs)

Salt

To Taste

Pepper

To Taste
Nutrition Facts
Serving size
Calories 476 Calories from Fat 156
% Daily Value*
Total Fat 17 g26.8%
Saturated Fat 7.3 g36.6%
Trans Fat 0 g
Cholesterol 78.4 mg
Sodium 377.5 mg15.7%
Total Carbohydrates 52 g17.5%
Dietary Fiber 8.6 g34.6%
Sugars 8 g
Protein 31 g61.1%
Vitamin A 173.4% Vitamin C 77.4%
Calcium 10.8% Iron 29.4%
*Based on a 2000 Calorie diet
Directions
MAKING
1. In a pan melt butter, add beef and cook slightly.
2. Add onions, tomatoes, salt, pepper and water, bring to a boil, cover and simmer 1 hour.
3. Adding vegetables simmer for 1 hour longer.
4. During the last 12-15 minutes of cooking stir in shells.

SERVING
5. Serve hot with desired garnish.