»

Recipes

»

Dressing

»

Giblet Dressing
Giblet Dressing Recipe
Give this excellent and innovative style of Giblet Dressing a try. Quick and simple, this Giblet Dressing is a wonderfully straightforward recipe that is worth your time and effort!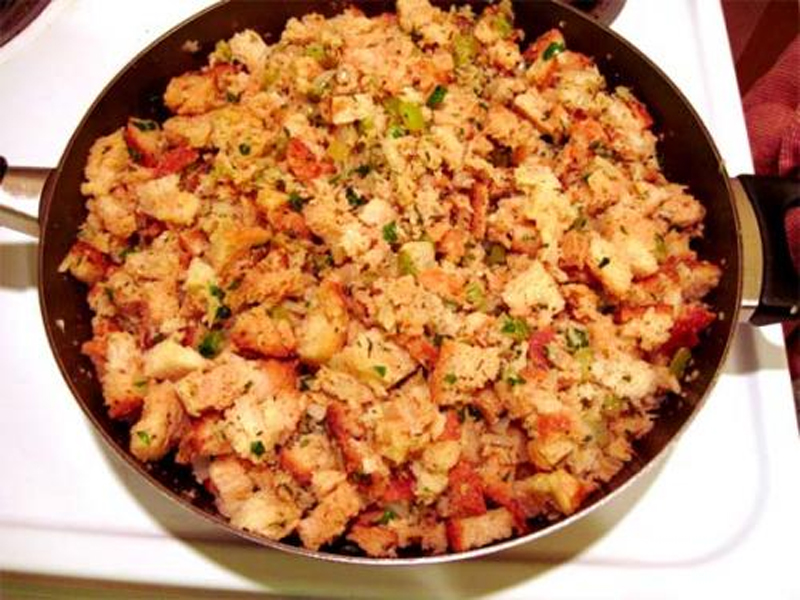 Ingredients
Giblets, neck and wing tips

1 quart bread cubes

Onion

1 Small

Stalk celery

1

Butter/Margarine

1/4 Cup (16 tbs)

Salt

1 Teaspoon

Pepper

1/8 Teaspoon

Poultry seasoning

1/8 Teaspoon

1/3to 1/2cup giblet broth
Directions
Simmer giblets (except liver) with neck and wing tips in salted water to cover for 1 to 1 1/2 hours or until gizzard is tender; add liver during last 20 minutes of cooking.
Dice giblets and remove meat from neck bones.
Toast bread cubes until lightly browned in moderate oven 350°F.
Saute onion and celery in butter until soft but not brown; combine with giblets, neck meat, bread cubes and seasonings.
Moisten lightly with broth; too much liquid will make a soggy dressing.
Makes about 4 cups, enough for a 4-pound ready-to-cook bird.
Triple ingredients for a 12-pound turkey.