»

Recipes

»

German

»

German Lebkuchen
German Lebkuchen Recipe
German Lebkuchen is a mouth watering snack recipe. An easy to prepare German Lebkuchen recipe wont let you forget its taste forever. So, give it a try and squander its taste!
Lebkuchen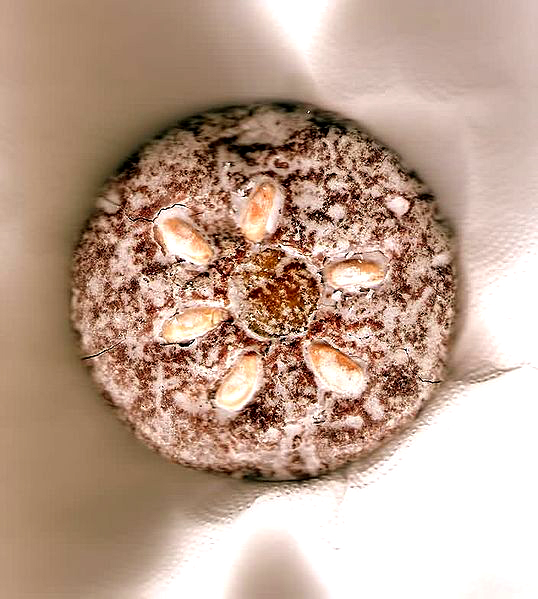 Ingredients
Eggs

4

Sugar

2 Cup (32 tbs)

Honey

2 Cup (32 tbs)

Blanched almonds

2 1⁄2 Cup (40 tbs)

, cut in small pieces

Sifted all purpose flour

3 Cup (48 tbs)

Soda

1⁄2 Teaspoon

Ground cloves

1 Tablespoon

Cinnamon

1 Teaspoon

Candied orange peel

1⁄2 Cup (8 tbs)

Candied lemon peel

1⁄2 Cup (8 tbs)

Citron

1⁄4 Cup (4 tbs)
Nutrition Facts
Serving size: Complete recipe
Calories 7269 Calories from Fat 1774
% Daily Value*
Total Fat 210 g323.7%
Saturated Fat 21.7 g108.7%
Trans Fat 0 g
Cholesterol 845.9 mg
Sodium 1139 mg47.5%
Total Carbohydrates 1290 g430.2%
Dietary Fiber 68.2 g272.6%
Sugars 915.9 g
Protein 148 g296%
Vitamin A 26.9% Vitamin C 259.8%
Calcium 128.9% Iron 220.9%
*Based on a 2000 Calorie diet
Directions
1. Beat the eggs well, add the sugar a little at a time and beat until light and fluffy. Add the honey and almonds and stir just enough to mix.
2. Sift the flour, soda and spices together, add the fruit cut in paper-thin strips and mix well so that the fruit is completely covered with flour. Combine the two mixtures and refrigerate to chill.
3. Preheat oven to moderate (350° F.).
4. Spread the mixture one-quarter inch thick on a buttered baking sheet and bake thirty minutes. Cool slightly and cut into desired shapes with cookie cutters.