»

Recipes

»

German

»

German Fish With Sauerkraut
German Fish with Sauerkraut Recipe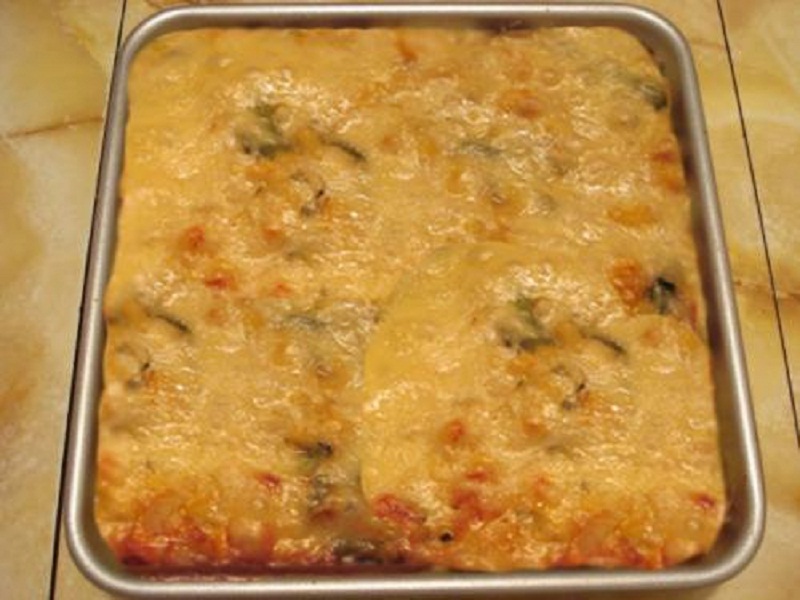 Ingredients
Frozen flounder fillets/Frozen halibut fillets

1 Pound

Cooked sliced mushrooms

1 Cup (16 tbs)

Sauerkraut

1 2⁄3 Pound

, drained (One Can Of 1-Pound, 11-Ounce)

Cooked carrot

1⁄2 Cup (8 tbs)

, minced

Condensed cream of potato soup

10 1⁄2 Ounce

(1 Can)

Milk

3⁄4 Can (7.5 oz)

Minced onion

1⁄4 Teaspoon

Dill seed

1⁄8 Teaspoon

Chopped cooked ham

1 Cup (16 tbs)

Salt

To Taste

Pepper

To Taste

Grated parmesan cheese

3 Tablespoon

Minced fresh parsley

1 Tablespoon
Nutrition Facts
Serving size
Calories 215 Calories from Fat 68
% Daily Value*
Total Fat 8 g11.8%
Saturated Fat 2.5 g12.4%
Trans Fat 0 g
Cholesterol 64 mg
Sodium 1819.9 mg75.8%
Total Carbohydrates 17 g5.6%
Dietary Fiber 4.7 g18.8%
Sugars 4.7 g
Protein 23 g45.2%
Vitamin A 6.1% Vitamin C 36.4%
Calcium 17.4% Iron 11.7%
*Based on a 2000 Calorie diet
Directions
GETTING READY
1) Preheat the oven to 350°F.
2) Cut the fish fillets into 2-inch-wide strips.
3) In a bowl, combine together the mushrooms and sauerkraut

MAKING
4) In shallow 1 1/2 to 2-quart baking dish spread the sauerkraut mixture evenly.
5) Sprinkle with the carrots.
6) Arrange the fish pieces on top.
7) In a saucepan combine potato soup, milk, onion, dill seed, ham, salt and pepper.
8) Boil the milk mixture for 1 minute and pour over fish.

FINALIZING
9) Sprinkle generously with Parmesan and parsley.
10) Cover the baking dish with plastic film.
11) Bake in the oven for about 35 minutes.

SERVING
12) Serve hot on a flat serving dish.