»

Recipes

»

Gelatin

»

Gelatin Frappe
Gelatin Frappe Recipe
Gelatin frappe is a flavored drink cum dessert that is prepared with flavored gleatin, crushed ice and any hot liquid of choice. quick and easy to make the gelatin frappe is cool and comforting.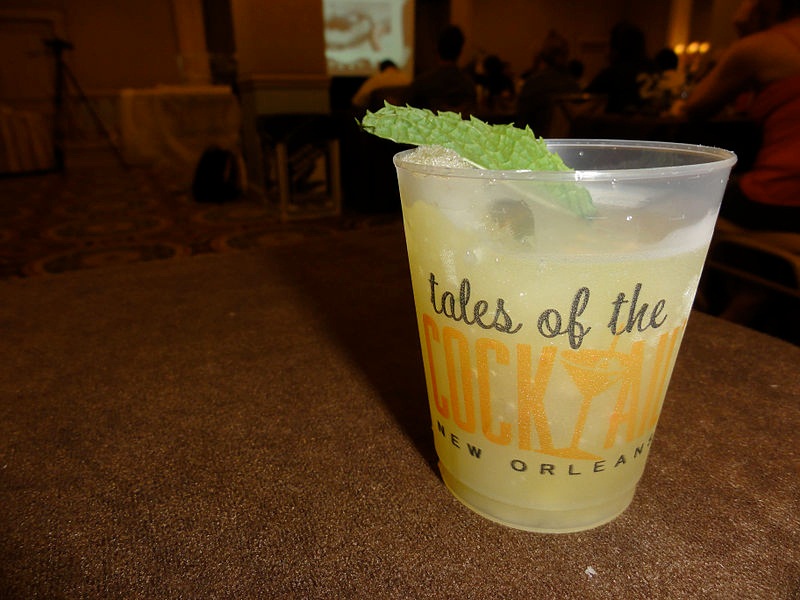 Ingredients
Flavored gelatin

3 Ounce

Crushed ice

4 Cup (64 tbs)

Hot liquid

1⁄4 Cup (4 tbs)

(Fruit Juice, Milk, Water Or Cream)
Nutrition Facts
Serving size: Complete recipe
Calories 285 Calories from Fat 1
% Daily Value*
Total Fat 0.09 g0.13%
Saturated Fat 0.06 g0.3%
Trans Fat 0 g
Cholesterol 0 mg
Sodium 214.7 mg8.9%
Total Carbohydrates 0 g
Dietary Fiber 0 g
Sugars 0 g
Protein 73 g145.6%
Vitamin A Vitamin C
Calcium 7.6% Iron 5.2%
*Based on a 2000 Calorie diet
Directions
Put gelatin into Osterizer container, add hot liquid, cover and process at STIR until dissolved.
Stop Osterizer, add ice, cover and process at LIQUEFY, working the contents vigorously with a rubber spatula to aid in processing.
When contents are a smooth, snowy consistency, serve in tall glasses with straws or in sherbet glasses as dessert.
Image Courtesy :
http://commons.wikimedia.org/wiki/File:Absinthe_Frappe_at_Tales_of_the_Cocktail.jpg