»

Recipes

»

Soup
Garlic Soup Recipe
Garlic Soup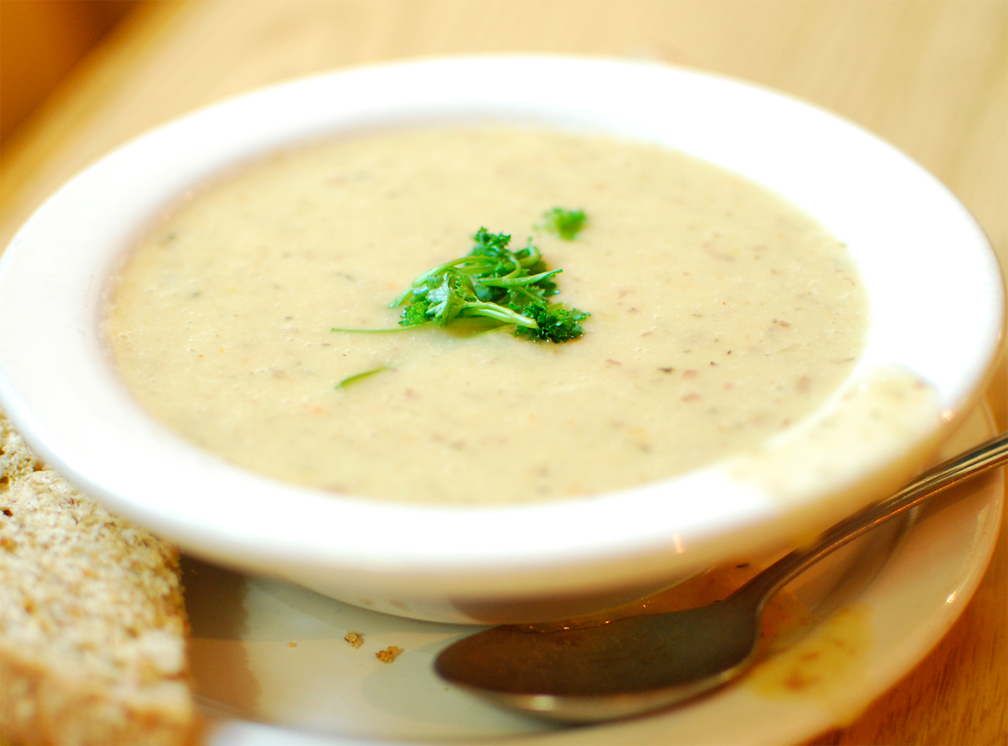 Ingredients
Olive oil

1⁄4 Cup (4 tbs)

Garlic

10 Clove (50 gm)

, finley sliced

French bread slices

2

, cubed (Crust Removed)

Chicken broth

1 Quart

Ground black pepper

To Taste

Eggs

4

, beaten

Cilantro/Parsley

1 Tablespoon

, chopped

Lime wedges

2

Salt

To Taste
Nutrition Facts
Serving size: Complete recipe
Calories 1121 Calories from Fat 673
% Daily Value*
Total Fat 76 g116.5%
Saturated Fat 14.1 g70.6%
Trans Fat 0 g
Cholesterol 845.9 mg
Sodium 3582.4 mg149.3%
Total Carbohydrates 70 g23.3%
Dietary Fiber 4 g16.2%
Sugars 8.6 g
Protein 42 g84.9%
Vitamin A 40% Vitamin C 40.1%
Calcium 25.1% Iron 46.4%
*Based on a 2000 Calorie diet
Directions
Heat a heavy skillet over medium-low heat, add the oil and garlic, and cook gently until the garlic is golden, about 15 minutes.
Remove the garlic from the oil and reserve.
Return the pan to the heat and saute the bread until golden.
Place the garlic and bread in a saucepan over medium heat.
Add the broth and epazote, cover, and simmer until the bread breaks down and mixes with the broth, 10 to 15 minutes.
Season to taste with the salt and pepper.
Raise the heat and stir in the eggs until they are cooked.
Garnish the soup with the cilantro and serve it immediately with the lime wedges on the side.