»

Recipes

»

Fudge

»

Fudge Squares
Fudge Squares Recipe
Fudge squares are great to serve as snack or dessert. These are like brownies only but are bit richer. Try making fudge squares and let kids and family enjoy them over tea or in tiffin. This tasty treat will never disappoint you.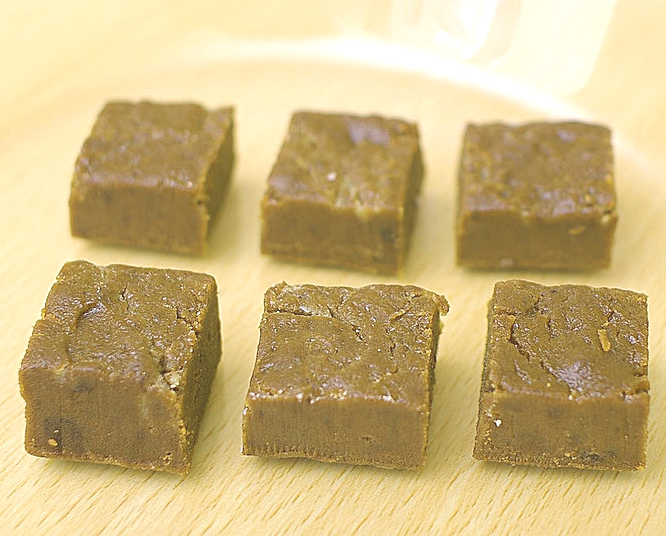 Ingredients
Brown sugar

1 Cup (16 tbs)

Self-rising flour-3/4 cup

Cocoa

1/4 Cup (16 tbs)

Vanilla Butter-2 teaspoons

Egg

1

Coconut

1 Cup (16 tbs)

, shredded

Sweetened condensed milk

3/4 Cup (16 tbs)

Milk

3 Tablespoon

Powdered sugar- as needed
Directions
MAKING
1)In a saucepan, melt 1/2 cup butter and add brown sugar, flour, 2 tablespoons cocoa, 1 teaspoon vanilla and egg. Mix until smooth.
2)Take a greased 8-inch square pan and put the batter in it.
3)In a bowl, mix coconut and condensed milk and spread over batter.
4)Bake at 350 degrees for 30 minutes.
5)Take a saucepan, add 1 tablespoon butter and milk and bring to a boil.
6)Add remaining cocoa and vanilla and add enough powdered sugar to make of spreading consistency.
7)Now, ice brownies while warm and then slice into squares.

SERVING
8)Serve the fudge squares warm.