»

Recipes

»

Pastry

»

Turnover

»

Fruit Turnovers
Fruit Turnovers Recipe
YUM and extremely scrumptious, who doen't love this Fruit Turnovers ? One of the most popular desserts for all seasons, this Fruit Turnovers is a lot satisfying for your taste-buds and is also fun to make!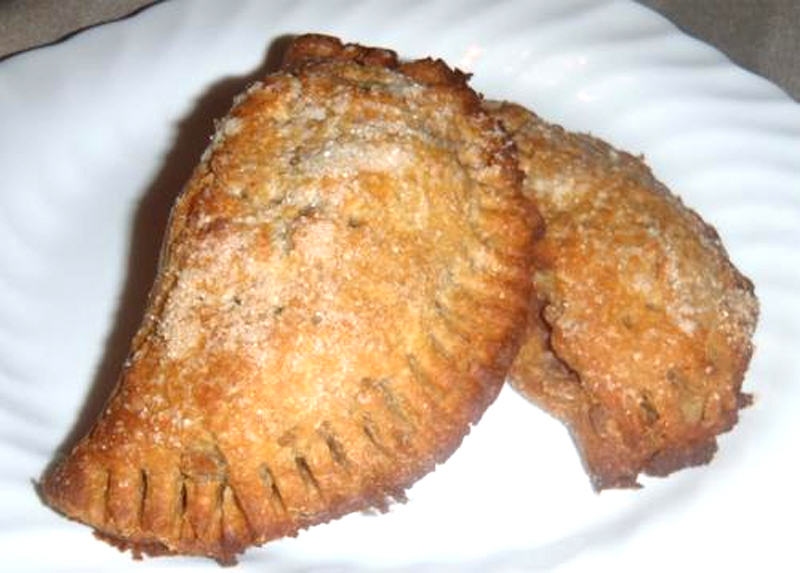 Ingredients
1 recipe pastry

1 No. 2 can sliced peaches, well drained

Brown sugar

1/2 Cup (16 tbs)

Ginger

12 Teaspoon
Directions
Kull out pastry1/8 inch thick.
Cut in 8 rounds 6 inches across.
Place 3 peach slices on half of each circle.
Sprinkle with sugar and ginger.
Moisten edge of pastry with water; fold over and press edges together with a fork.
Prick tops with a fork.
Bake in a moderately hot oven (400° F) 30 minutes.
Makes 8 turnovers.