»

Recipes

»

Jam

»

Frozen Strawberry Jam
Frozen Strawberry Jam Recipe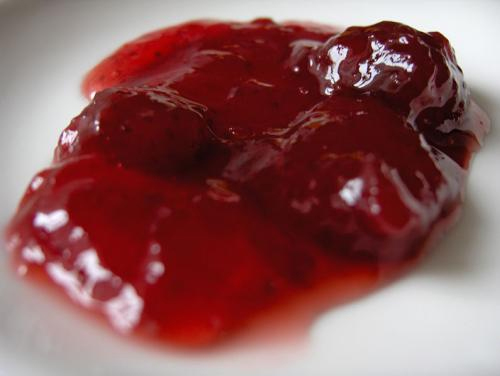 Summary
Difficulty Level
Easy
Health Index
Just Enjoy
Ingredients
Strawberries

3 Cup (48 tbs)

, crushed

Sugar

5 Cup (80 tbs)

Water

3⁄4 Cup (12 tbs)

Powdered fruit pectin

1 Box
Directions
Have 2 quarts on hand just in case you need a few more than the 1 1/2 quarts.
Wash and hull the berries.
Drain and crush a layer at a time with a potato masher.
Measure into a bowl and add the measured sugar.
Stir well and let stand 20 minutes stirring occasionally.
Mix water and pectin in a small saucepan and bring to a boil, stirring constantly.
Stir and boil 1 minute, then pour into the fruit mixture and stir for 2 or 3 minutes.
Ladle into jelly glasses or small plastic cartons and cover.
Let stand for 24 hours or until jam has set.
Store in the freezer or refrigerator.

Carol H says :
I would like to know if you have a recipe for this frozen jam using Splenda. We have tried to do this and it won't set. Do you have any suggestions?
Posted on:
30 March 2011 - 8:52am