»

Recipes

»

Yogurt

»

Frozen Pineapple Yogurt
Frozen Pineapple Yogurt Recipe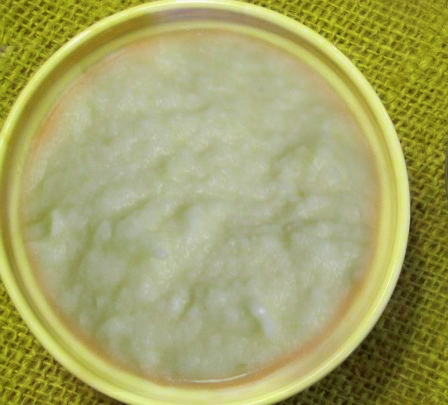 Ingredients
Chopped pineapple

1 1⁄2 Cup (24 tbs)

Banana

1

, sliced

Nonfat yogurt

2 Cup (32 tbs)

Maple syrup

2 Tablespoon
Nutrition Facts
Serving size
Calories 140 Calories from Fat 3
% Daily Value*
Total Fat 0.39 g0.6%
Saturated Fat 0.17 g0.86%
Trans Fat 0 g
Cholesterol 2.3 mg
Sodium 88.6 mg3.7%
Total Carbohydrates 29 g9.6%
Dietary Fiber 1.6 g6.6%
Sugars 22.9 g
Protein 7 g14.3%
Vitamin A 1.3% Vitamin C 55.3%
Calcium 23.9% Iron 2.5%
*Based on a 2000 Calorie diet
Directions
MAKING
1) In a food processor add pineapple and bananas.
2) Puree the mixture.
3) Transfer into a large bowl.
4) Add yogurt and maple syrup. Mix thoroughly.
5) Pour it into a shallow bowl and freeze the mixture.
6) For first 2 hours stir or beat the mixture every 15 to 20 minutes.
7) Let the mixture set until firm.

SERVING
8) Serve chilled.