»

Recipes

»

Cabbage
Fried Cabbage Recipe
This is a really delicious way to eat cabbage. Fried Cabbage is a quick and simple dish. It combines with the flavor of salty pork, resulting in a delicious side dish. I know you are going to enjoy this!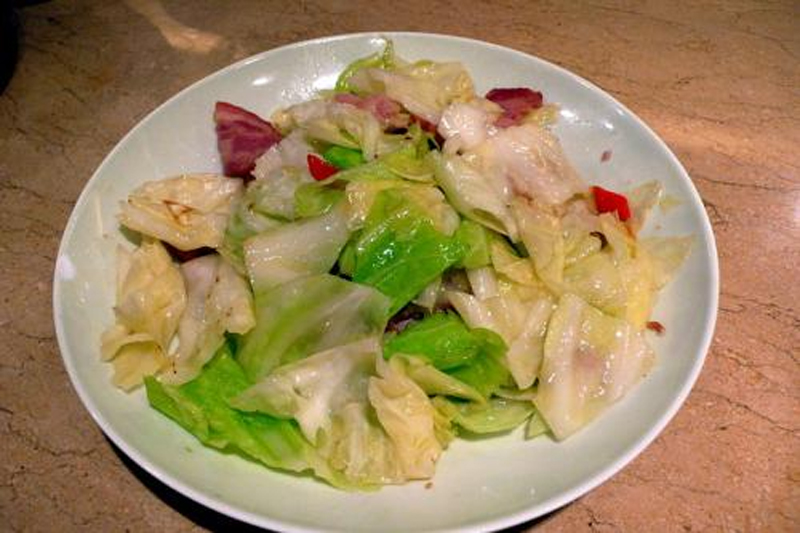 Ingredients
Salt pork

1/4 Pound

, cut into strips

Cabbage

1 Medium

, chopped

Salt

To Taste

Pepper

To Taste
Directions
MAKING
1) In a saucepan, add the salt pork and fry till crisp.
2) Remove from pan, leaving back the drippings.
3) In the drippings, add the cabbage, salt, pepper, and 1/4 cup water.
4) Cover and simmer for 10 minutes, till the cabbage is tender and begins to lightly brown.
5) Stir occasionally.

SERVING
6) Serve at the side of grilled chicken.