»

Recipes

»

Okra
Fried Okra Recipe
Fried Okra is an easy to prepare side dish recipe which you will simply love. I bet, you will surely get a huge fan following for this one!
Fried Okra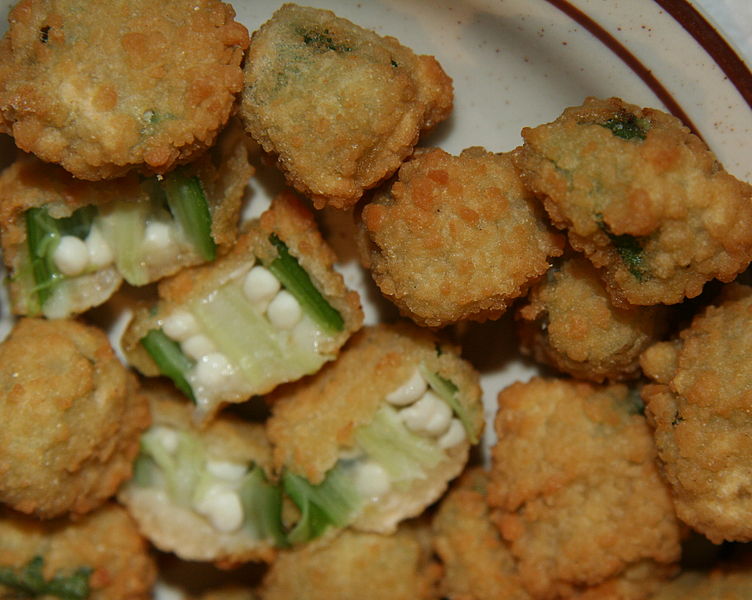 Ingredients
Okra pods

3 Dozen

2 eggs, lightly beaten

Milk

2 Tablespoon

Salt

3/4 Teaspoon

1/2 cup fine dry crumbs

Shortening

6 Tablespoon
Directions
1. Boil the okra pods until almost tender, about five minutes. Drain.
2. Mix the eggs with the milk and salt. Dip the pods in the crumbs, then in the egg mixture, then again in the crumbs.
3. Heat the shortening in a skillet, add the okra and saute until brown, turning once.