»

Recipes

»

Tart

»

Fresh Cherry Tarts
Fresh Cherry Tarts Recipe
Try out this super tasty Fresh Cherry Tarts; they are extremely easy to make and are enough to spice-up any occasion at home!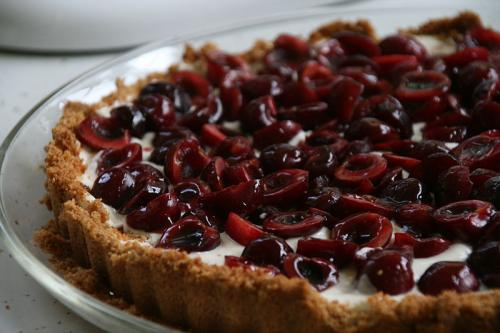 Ingredients
Sugar

2 Cup (16 tbs)

Cornstarch

1 1 Cup (16 tbs)

Salt

4 Teaspoon

Light corn syrup

2 Cup (16 tbs)

3 cups fresh, sour cherries, pitted

Almond extract

1/4 Teaspoon

6 3'2-inch baked tart shells
Directions
Combine sugar, cornstarch and salt in top of a double boiler.
Add corn syrup and mix well.
Add cherries.
Place over boiling water and cook, stirring frequently, until mixture thickens.
Cover and continue cooking about 20 minutes, stirring occa- sionally.
Remove from heat and add almond extract.
Cool.
Pour into baked tart shells and chill.
Serve with whipped cream, if desired.
Makes 6 tarts.