»

Recipes

»

Syrup

»

Fresh Berry Syrup
Fresh Berry Syrup Recipe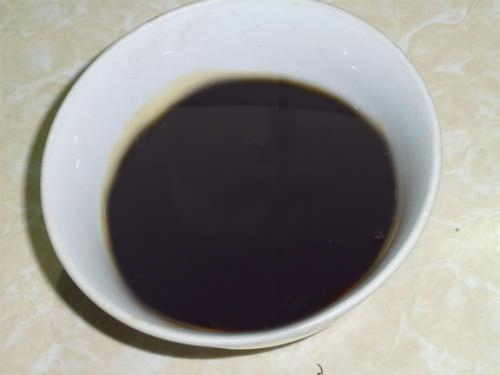 Ingredients
Ripe strawberries/Ripe raspberries / blueberries / blackberries

4 Cup (64 tbs)

, hulled

Water

1 Cup (16 tbs)

Sugar

To Taste
Nutrition Facts
Serving size: Complete recipe
Calories 228 Calories from Fat 18
% Daily Value*
Total Fat 2 g3.2%
Saturated Fat 0.11 g0.53%
Trans Fat 0 g
Cholesterol 0 mg
Sodium 7 mg0.3%
Total Carbohydrates 55 g18.3%
Dietary Fiber 14 g56.1%
Sugars 35.3 g
Protein 5 g9.4%
Vitamin A 1.7% Vitamin C 687.7%
Calcium 11.2% Iron 16%
*Based on a 2000 Calorie diet
Directions
Line strainer or colander with double layer of damp cheesecloth.
Set over large bowl.
Combine berries and water in medium saucepan and bring slowly to boiling point.
Reduce heat and cook very slowly for exactly 10 minutes.
Transfer to cheesecloth-lined strainer and let stand, without squeezing, until juice has dripped into bowl.
Then gently squeeze pulp to extract remaining juice.
Measure juice into saucepan and add 1 cup sugar for each cup juice.
Cook over medium heat, stirring constantly, until sugar is dissolved and syrup comes to boil.
Let boil exactly 2 minutes.
Remove from heat and skim off foam.
Pour into hot, sterilized jars or bottles and seal.