»

Recipes

»

Scone

»

Fresh Herb Scones
Fresh Herb Scones Recipe
Fresh Herb Scones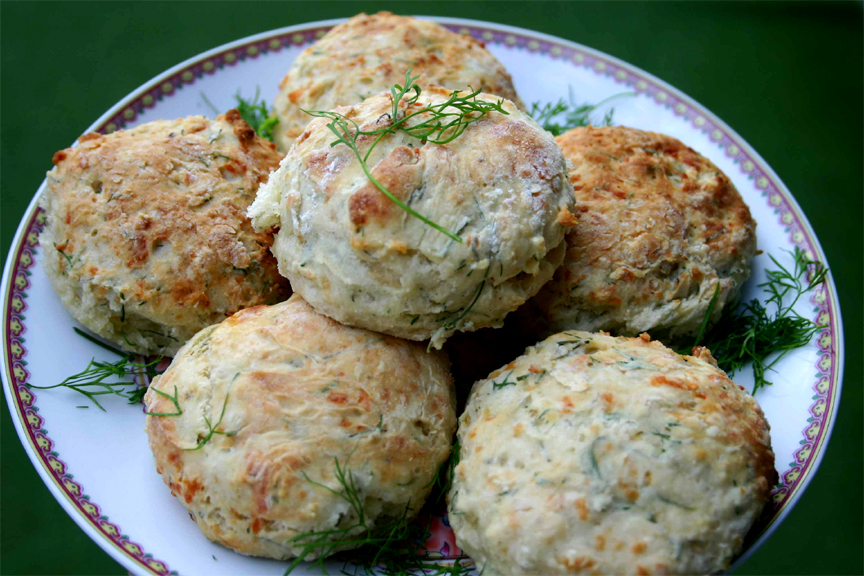 Ingredients
2 cups self-raising flour

Sugar

1 Teaspoon

Butter

30 Gram

Chives

1/4 Cup (16 tbs)

, chopped

Dill

1/4 Cup (16 tbs)

, chopped

Parsley

1/4 Cup (16 tbs)

, chopped

Milk

1/2 Cup (16 tbs)

1/3 cup water, approximately
Directions
Sift flour and sugar into basin, rub in butter.
Stir in chives, dill and parsley.
Pour in milk and enough water to mix-to a sticky dough.
Turn onto lightly floured surface, knead lightly until smooth.
Pat dough out to approximately 2cm thickness; cut into rounds with 5cm cutter.
Place scones in a lightly greased 20cm round sandwich tin.
Brush tops with a little milk.
Bake in very hot oven 15 to 20 minutes or until golden brown.