»

Recipes

»

French

»

French Peach Pie
French Peach Pie Recipe
This French Peach Pie is one of the most well-loved desserts. With this relatively simple recipe, this French Peach Pie is made in no time. Perfect to go for a satisfying breakfast pick too!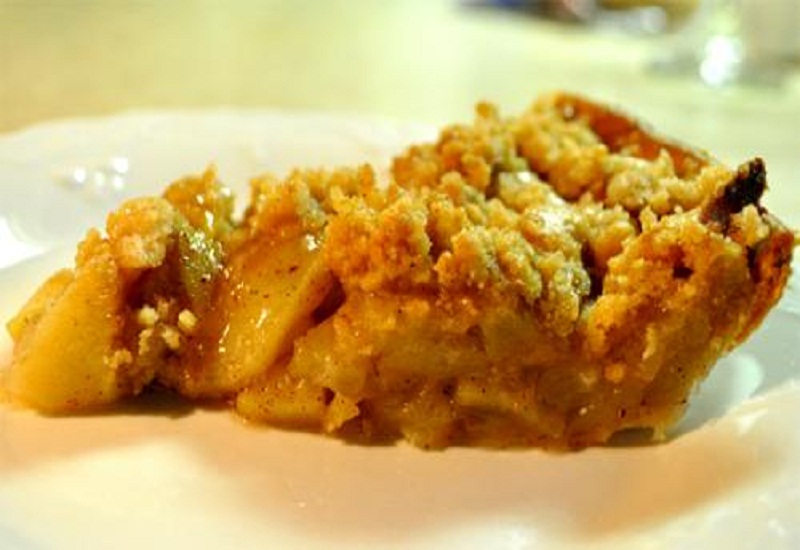 Ingredients
Flour

1/2 Cup (16 tbs)

, sifted

Salt

1/2 Teaspoon

Shortening

1/2 Cup (16 tbs)

Cold water

2 Tablespoon

Peaches

4 Cup (16 tbs)

, sliced

Granulated Sugar

1/2 Cup (16 tbs)

Firmly packed brown sugar

3/4 Cup (16 tbs)

, divided

Lemon juice

1 Tablespoon
Directions
Sift together flour and salt.
Cut in shortening with a pastry blender or two knives.
Measure 1/2 cup of the flour- shortening mixture and set aside.
Sprinkle remaining flour mixture with cold water, tossing lightly with a fork until dough forms a ball.
Roll out and fit into a 9-inch pie plate.
Flute edges.
Combine peaches, sugar, 1/2 cup of brown sugar, lemon juice and cornstarch.
Toss lightly.
Place in pie shell.
Combine reserve flour mixture and remaining 1/4 cup brown sugar.
Sprinkle over top of peach filling.
Bake in a hot oven (425°F.) 45 to 50 minutes.
Makes 1 pie.